Hand-Pencilled Horror Game Mundaun Due for Spring Release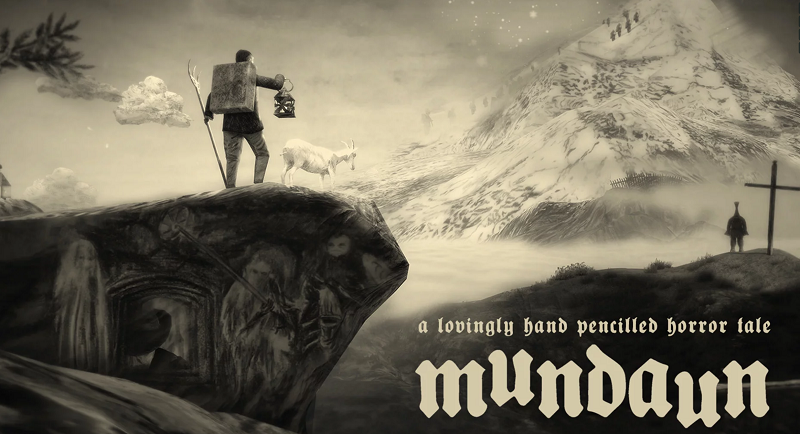 Many creative works can trace their origins to the pencil — an outline of images or text to set the foundation for what the final creation will be like. Developer Hidden Fields never put the pencil down for their upcoming horror adventure game Mundaun, which features hand-pencilled visuals throughout.
Inspired by Swiss mythical folklore and the ominous beauty of the Swiss alps, developer Hidden Fields crafted a grayscale walking sim set within a mountainous region. The game follows a man who enters the Mundaun Mountains after he learns of his grandfather's mysterious death. Having not been there since his childhood, the protagonist confronts something "old and diabolical" within the mountains. Mundaun promises to offer a unique alpine setting, a striking visual style, dangerous creatures, eccentric characters, and puzzles to solve. Open-ended exploration is aided by a variety of vehicles.
Mundaun will release this spring. The main website states it's coming to PC, Xbox One, and PlayStation 4, but it's not clear whether the game will release simultaneously on each platform.