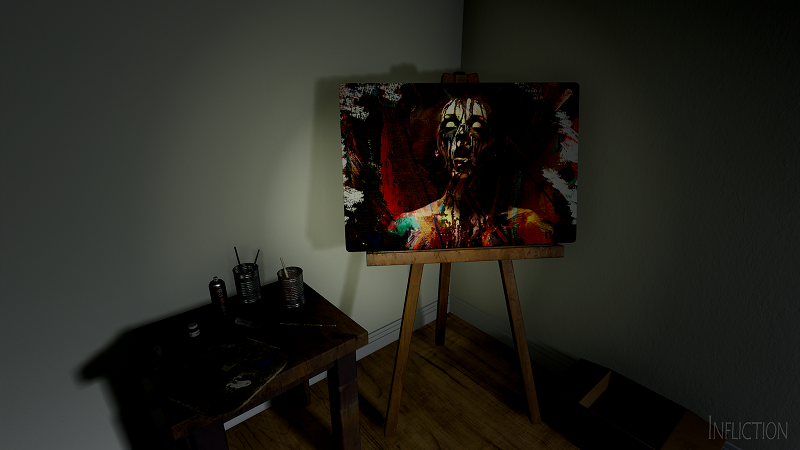 Enjoyed Gone Home's level of interactivity but wished the demons uncovered were of the more literal sense? Independent developer Clinton McCleary has taken to Kickstarter to help fund the finishing touches on his game Infliction, which he's developed so far largely by himself.
Infliction is set within a suburban home that's host to some supernatural beings. The player is meant to uncover a mystery about the family that lived there with a level of interaction similar to Gone Home. Creepy occurrences and an angry Kayako-like spirit will haunt the player. The story is said to be "grounded in real-world domestic tragedy" and be told through letters, diaries, precious mementos.
McCleary is attempting to raise about $9,000 USD to allow him to hire additional developers and animators to help improve the game before its October 2018 launch. Like what you see? The link to the Kickstarter page is below, and at the time of writing, about a fourth of the goal has been raised. A demo is available here.
[Source]