Ghostwire: Tokyo Director Announces Departure From Tango and Zenimax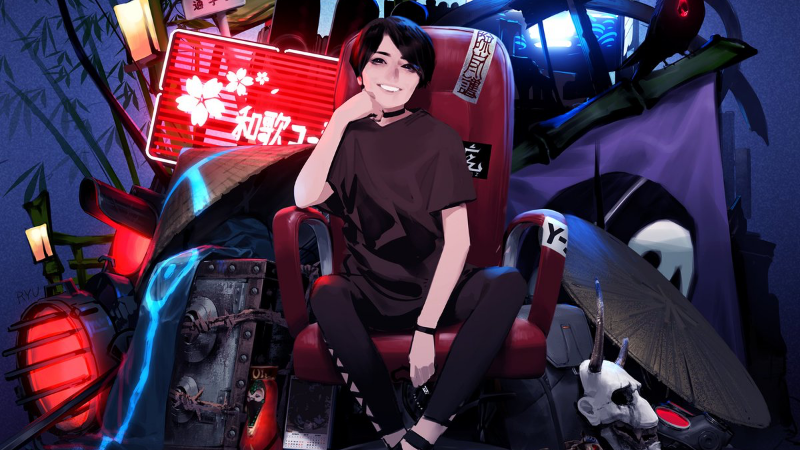 Today is a very sad day, because the Creative director & Art Director at Tango and Zenimax that captivated the players in E3 2019, Ikumi Nakamura, announced her departure from the studio led by Shinji Mikami. This also means that she will no longer work on the much-anticipated Ghostwire: Tokyo.
Ikumi Nakamura announced on her official Twitter account that after 9 years of work at Tango Gameworks and Zenimax, she has decided to leave. Nakamura wrote the story, set the mood and characters of Ghostwire: Tokyo, and worked on the concept art of many parts of the game. Ghostwire: Tokyo is a Tango Gameworks horror title that received a lot of buzz when she appeared at E3 2019 to announce it. Precisely, on that occasion, Nakamura won the recognition of the players for her casual way of addressing the public.
Nakamura also worked on The Evil Within and The Evil Within 2. Prior to Tango Gameworks, Nakamura worked at Platinum Games as a concept artist for Bayonetta and before that at Capcom as an artist for Okami environments.
After 9 years as Creative director & Art Director at Tango and Zenimax – I felt here is one of ends of the journeys . I learned from the talented people I've worked with and I respect. ?? Contact me if anyone wants to work with me! → https://t.co/4VKLdY2ejl pic.twitter.com/Hbsuta3Rgo

— Ikumi Nakamura @TGS2019 (@nakamura193) September 4, 2019
The reason why Ikumi Nakamura decided to leave Tango Gameworks and Zenimax, Bethesda's company, definitely questions the development of Ghostwire: Tokyo. She was after all the creative director of this game, which is quite an important role. In a statement by Bethesda to IGN, the publisher wrote that they wish her the best and that "Tango continues to be led by the legendary Shinji Mikami and his talented team in the development of Ghostwire: Tokyo." Who will take over the game, assuming her work was unfinished on the project, is unknown at this time.
I wish her good luck in all her future projects and hope to hear about something exciting very soon.