Get your fix with Caffeine – a horror game about coffee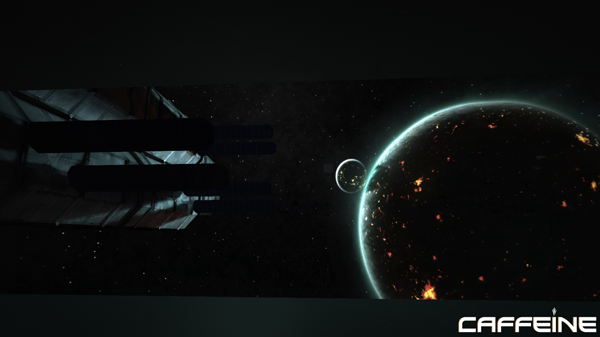 With the world's supply of caffeine-producing plants on the verge of extinction, the world's addicts seeking their next hit looked to the stars.  Well, at least they have in the world of  Caffeine, a Steam Greenlight sci-fi horror adventure inspired by classics like Fear, Condemned, and Doom 3.
Caffeine puts you in the shoes of a young boy who awakens on a space mining station to find that everyone seems to have disappeared.  Littered throughout the ship are notes that may hold the clues to what happened to everyone.
The game is still in early development, however Dylan – the man behind the project – is currently working on a demo.  It should be noted that aside from the composer, Dylan is the lone worker behind Caffeine.  And to be perfectly honest for one guy?  He's done a damn fine job so far.
Take a look at the trailer – if it looks like something you're into, consider spreading the word.  Give the Facebook page a like and if you're feeling generous, help out the project with a few dollars.