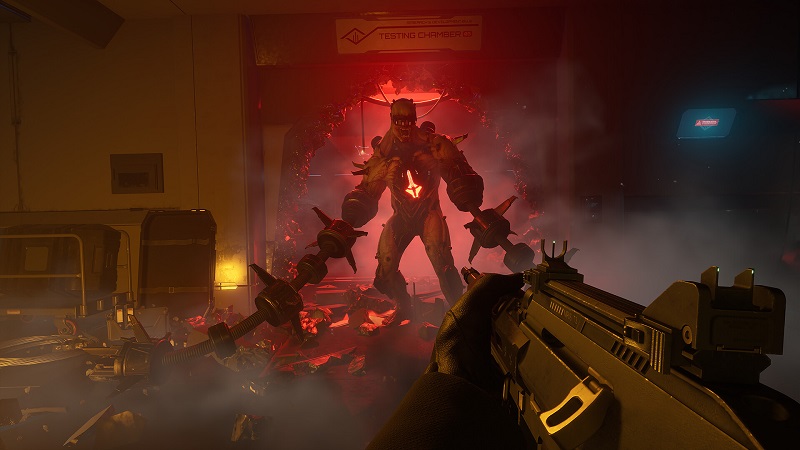 Killing Floor 3, the newest entry in Tripwire Interactive's clone-killing multiplayer FPS series, is finally on its way. Announced at last night's Gamescom Opening Night Live with a snazzy CGI trailer, details on the title are currently pretty sparse. The game's Steam page reads:
It's 2091 and megacorp Horzine has produced the ultimate army: an obedient horde of bioengineered monsters called zeds. Now, join the rebel group Nightfall in this co-op action/horror FPS that puts you and your teammates in a battle for the future of humanity.
This description confirms the return of the franchise's classic 6-player action, not to mention the iconic Zed enemies, which appear to be tougher than ever. You can watch the trailer below, which shows off the new-and-improved Zeds in a cinematic, alongside a little bit of gameplay.
You can also visit the game's website to check out screenshots and wishlist it on various platforms. Killing Floor 3 is set to release in the near future for Steam, PlayStation 5, Xbox Series X|S and on the Epic Games Store. We'll bring the good word on a release date as soon as we hear about it.