Gamescom 2012: Some more Book of Memories screens to look at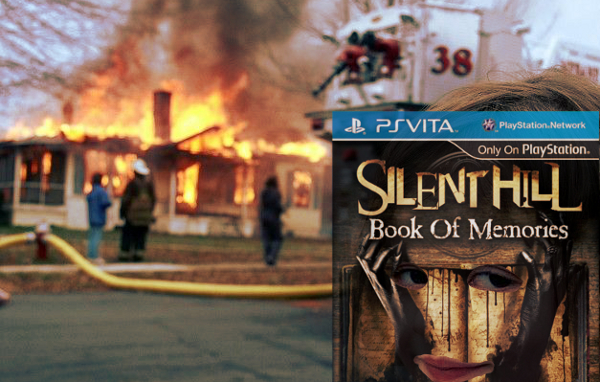 In the latest installment of "That Game That Disgraces The Silent Hill name, Because It Will Personally Come To My House and Take a Shit on My Other Silent Hill Games as Well as My Family" Konami has released four new screenshots for their upcoming Vita dungeon crawler. While I would prefer some gameplay footage, this will have to do.
The new screens don't reveal much about the game other than show some different looking rooms from multiple stages. The UI seems to have undergone some changes as well. I'm not a big fan of the excessively large multiplayer health bars. I'm also still hoping that the game will look better graphically when played on the Vita itself. The screens that have been shown make the game look very jaggy and not too pretty graphically. Regardless, I'm still looking forward to playing the game. A casual spinoff set in the Silent Hill universe doesn't molest my love for the series. It's something simple with the potential to entertain my other gaming interests.
You know my spiel regarding the game: I hope for it to be a fun experience that won't take itself too seriously–despite some fans doing exactly that.
Konami has yet to set down a specific date in October.
[nggallery id=42]