Friday the 13th: Killer Puzzle Now Available For Free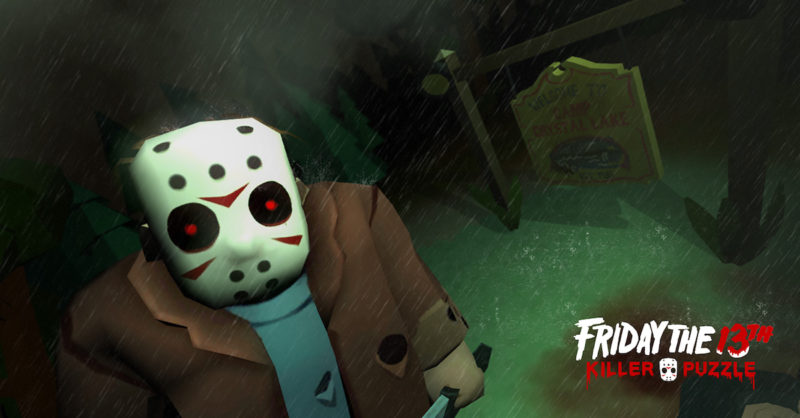 Does this genre have a name? Movement based puzzler? It seems so specific and yet I don't think it has a real genre name.
Friday the 13th: Killer Puzzle just dropped in time for, well, Friday the 13th, and it's completely free! Following the same formula as games like Hitman GO, Tomb Raider GO, and most recognizable for us, Slayaway Camp, Killer Puzzle is an isometric puzzle game where you slide around a tiled space in order to kill all those annoying camp counselors. With a huge selection of Jason skins, stages, weapons, and adorable cutscenes, Killer Puzzle is more than just perfect to spend some time with today, it's an amazing way to unwind after it's bigger cousin Friday the 13th: The Game lets Chad drive off with the car you fixed yourself for the 12th time today.
I got to play a bit last night, and it is tons of fun, both as a fan of this type of game and as a fan of the movies. The moma's boy attitude they've given Jason is too adorable not to love, and having Pamela Voorhees' disembodied head coach you on your way to more slaughter is hilarious. Plus, it's free (there's bonus levels you can purchase for a few bucks apiece, but the base game is free), so what's stopping you? Grab it on Steam, Google Play, or the iOS App Store!