Cannibal-Camping Simulator The Forest Is Coming To PS4 in 2018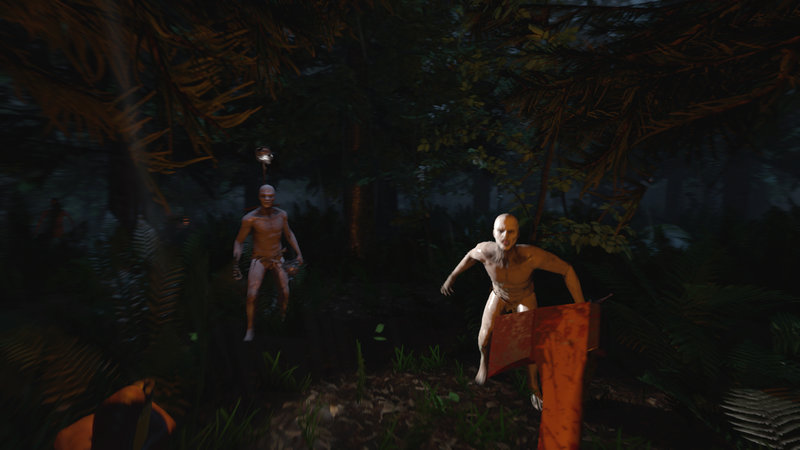 Remember when Sony revealed that The Forest was coming to PlayStation 4? Well, it's been 84 years and we finally have another trailer and a non-specific release date!
The latest The Forest trailer dropped during this weekend's PlayStation Experience. It featured many of the gameplay mechanics and enemies that were present in the original trailer. This latest trailer, though, focuses heavily on the inclusion of cooperative play.
You and a friend will be able to wander through the wilderness, chop wood, hunt for food, build a campsite, and murder the native cannibals who want to bite your face off. It's exactly what real life is like when you go camping with your relatives!
The Forest is a horror-survival game where the player crash lands onto an island and has to survive by gathering resources and building shelter. What makes it interesting is that you are not alone on the island. It seems that a tribe of cannibals have decided to make this cute little island their home.
Though there is not a specific release date for the PlayStation 4 version of The Forest, the game will be coming out in Spring 2018.