Five Nights at Freddy's Movie Gets… The Director of Pixels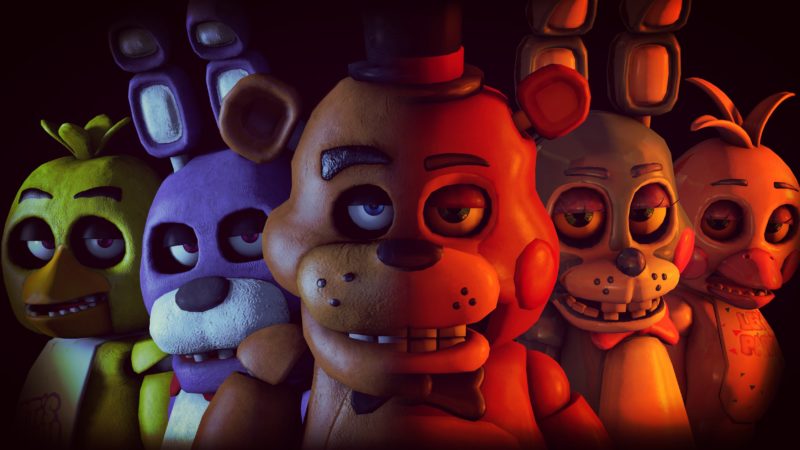 Feh.
Blumhouse has made a pretty good name for itself lately as the production studio behind some of the best horror films this generation. Get Out, Insidious, Split, and many more have made this company more or less a household name for fans of the genre. A little while back, they picked up the rights to produce a Five Nights at Freddy's film adaption after Warner Brothers dragged their feet on it. After months of not really saying a whole lot on what was planned for the film, they announced via Twitter that they finally have a director!
Mr. Columbus, are you ready for Freddy? #FiveNightsatFreddys pic.twitter.com/4F7QEnw16x

— Blumhouse (@blumhouse) February 12, 2018
Chris Columbus has a pretty weird career, but he's probably best known for directing the first two Harry Potter feature films as well as the original two Home Alone films. Unfortunately, he also most recently directed Pixels, the famously terrible Adam Sandler vs 80s Video Games cash-in that sits at a way-too-high score of 17% on Rotten Tomatoes. Admittedly, he didn't write that film, and is attached to also write FNAF, so hopefully, that means it won't be a train wreck like his previous (and only other) foray into video game themed films.
Overall though, it feels like an extremely random choice. Columbus has never really done anything outside of family comedies and adventure films, with his closest connection to horror is acting as one of a half-dozen executive producers on 2015's The VVitch. Maybe he was picked because he directed the super unsettling Bicentennial Man? Although that movie was in no way intended to be creepy, it was just an outcome of the costume. Although considering what FNAF is, maybe that's exactly what we need? Who knows. The film is probably still years away at this point if it happens at all.
[Source]