First Gameplay trailer for Noct, Multiplayer Survival Horror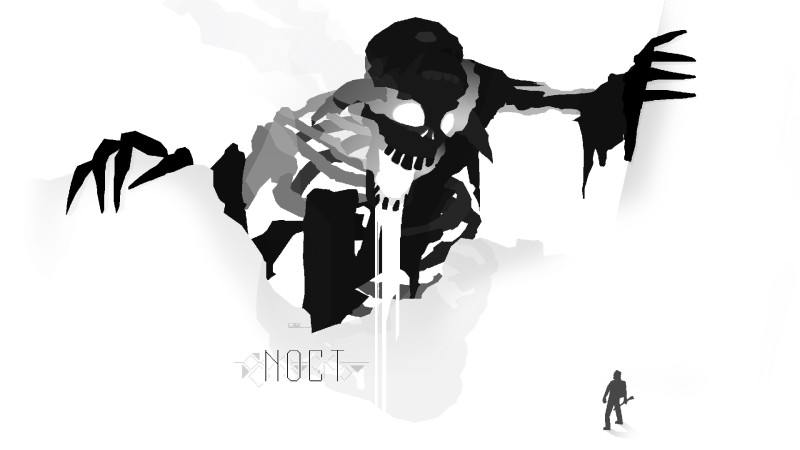 Devolver Digital is starting to get quite a name in the horror scene. Publishing the psychedelic Hotline Miami series, the cute and non-invasive Hatoful Boyfriend (at least until you get to one of the game's gruesome endings), and even Dropsy. It's nice to see a company picking up so many indie horror titles and giving them the love they deserve.
Canadian indie developer C3SK (which is a pseudonym of Chris Eskins, the main man behind the studio) finally reached its Kickstarter goal just a few days ago for its flagship game, Noct. Despite having presumably nothing to do with Devolver Digital's Hotline Miami series, it looks strikingly similar, although the haunting black and white military drone camera adds a level of emptiness and loneliness to the experience that Hotline's bright and thumping colors tried to be anything but.
Set in a grim future, where an otherworldly beast called The Nocturnal has wiped out most of the Earth's population, we play as the struggling survivors trying desperately to keep on truckin' in a world full of darkness. Combining Hotline's  top down shooter gameplay with a new multiplayer focus, it's certainly intriguing. The lack of any real distinction between the players and the cold "Friendly? Maybe…" cooperation feels like it would make for a chilling and lonely feeling multiplayer- especially when your new found friends can turn on you out of the blue.
You can trust that we will absolutely be giving this a look when it releases October 22nd of this year for PC, Mac and Linux.
[Source]