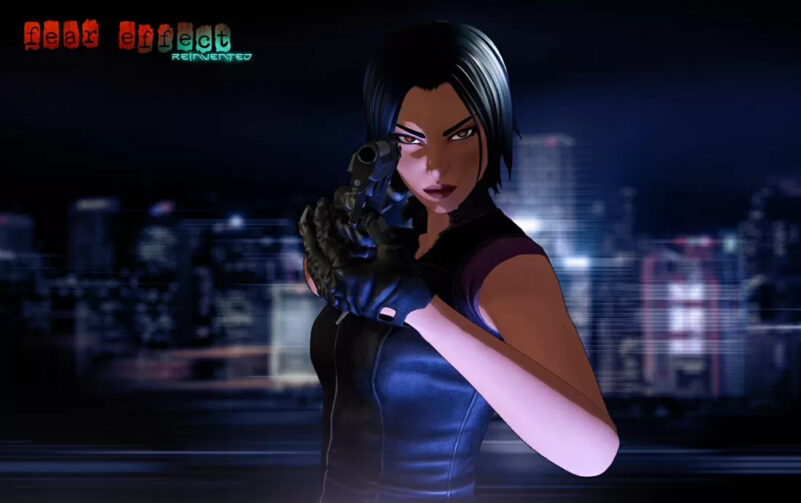 Today publisher Megapixel Studio S.A. and developer Forever Entertainment S.A. released a new teaser trailer for the remake of the original PlayStation classic Fear Effect, titled Fear Effect Reinvented.
Fear Effect Reinvented is an action-adventure, true-to-the-original remake of the first game from the classic Fear Effect franchise – refreshed with improved graphics and controls.
The story takes place in a futuristic Hong Kong, where Wi-Ming Lam, the daughter of a Triad boss, has been kidnapped. Players take the roles of the mercenary trio: Hana, Glas, and Deke, and try to find the missing girl before other, more nefarious parties do.
FEATURES
– Iconic adventure-horror with reinvented gameplay, graphics, and controls
– Original story expanded to three separate campaigns
– Modern third-person perspective camera
– Play as Hana Tsu-Vachel, Royce Glas, or Deke and unravel all secrets of demonic conspiracy
– Utilizes both a cover-based battle system and survival horror elements
– Unlock the whole gallery to get even more additional content
– Collect items, solve puzzles and manage your inventory to beat three difficulty modes
I was a huge Fear Effect fan back in the early 2000s. The third entry in the series was supposed to be Fear Effect: Inferno for PS2, but unfortunately, it was unceremoniously canceled in 2003. This was especially devastating news considering the game was nearly complete. There was never an official reason given for the cancellation, but in 2012 IGN reported that "The unofficial word is that Fear Effect Inferno was the first of Eidos' victims to its more stringent quality assurance program. Eidos felt that the game wasn't where it should be quality-wise." Unfortunately, developer Kronos Digital Entertainment wasn't able to find a new publisher and the game never saw release.
Series creator John Zuur Platten collaborated on the Kickstarter-backed Fear Effect Sedna in 2016 as well as with Square Enix Collective licensing the project, so a future revival of Inferno may be a possibility.
No platforms or release dates have been confirmed for Fear Effect Reinvented yet, but we'll keep you posted the instant we hear anything.
You can watch the new teaser trailer below.