Fatal Frame coming to US PSN next week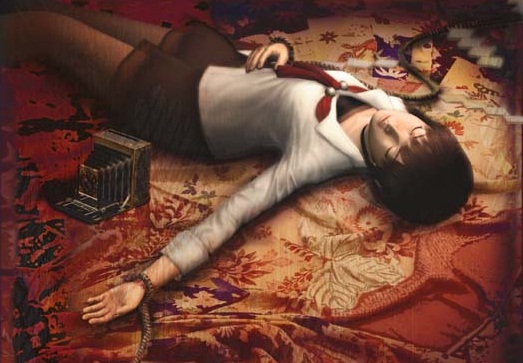 Sony have announced that the PS2 survival-horror classic, Fatal Frame, will be releasing to the US PSN next week. Starring a young girl named Miku who, along with her brother, can see spirits and otherworldly things that are invisible to normal people. She goes after her now-missing sibling to an abandoned manor that holds a dark curse, and comes in possession with the Camera Obscura, which can capture souls on film.
To clear a couple things up, if some are wondering about the 'co-ownership' of the Fatal Frame IP with Nintendo, that is a common misunderstanding. What is actually owned by Nintendo are the partial rights to Fatal Frame IV, Project Zero 2: Wii Edition, and Spirit Camera, which they funded and partially helped develop, rather than the whole IP. However, Nintendo and Tecmo have been pretty close recently, so it is not doubtful that future entries in the series will likely be made in partnership with Nintendo. Secondly, even if the game tells you otherwise, Fatal Frame is not actually based on a true story. This was added by American marketing who thought it might help the game's public image, which is 'supported' by the game loosely being based off of a real-world location on the outskirts of Tokyo that has a haunted past. However, none of the events in Fatal Frame are based on any story of the real-world location's history.
It's nice to see classic survival-horror games from yesteryear receive digital releases, allowing old and new fans alike to experience the bone-chilling horror. If you're a fan of classic survival-horror, this is definitely something you'll want to check out.
[Source]