Fallout 4 Far Harbor DLC Might Bring the scaries to the Wasteland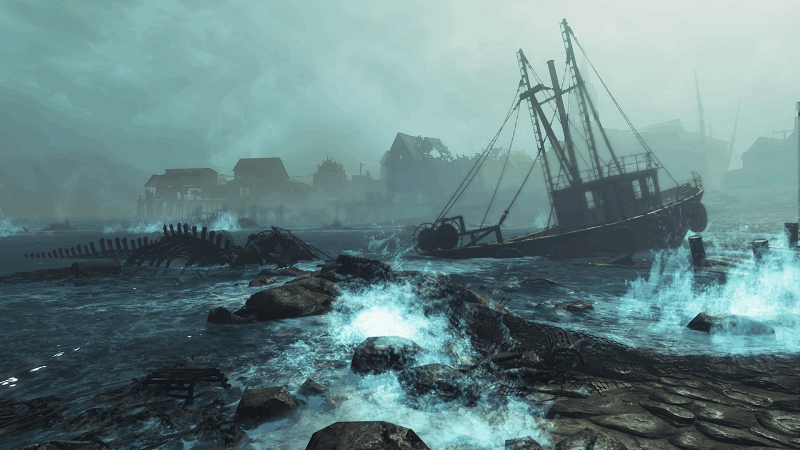 Bethesda has announced three new DLC add-ons for Fallout 4, and one looks prime for horror fans. While Automatron and Wasteland Workshop give players new building capabilities for the game, Far Harbor adds a new quest line, with new enemies, dungeons, and weapons to extend gameplay by at least two hours. The self-contained map is accessible only by boat, with a dedicated campaign and enemies,which reminds us of Fallout 3's Point Lookout DLC. Read the description below.

A new case from Valentine's Detective Agency leads you on a search for a young woman and a secret colony of synths. Travel off the coast of Maine to the mysterious island of Far Harbor, where higher levels of radiation have created a more feral world. Navigate through the growing conflict between the synths, the Children of Atom, and the local townspeople. Will you work towards bringing peace to Far Harbor, and at what cost? Far Harbor features the largest landmass for an add-on that we've ever created, filled with new faction quests, settlements, lethal creatures and dungeons. Become more powerful with new, higher-level armor and weapons. The choices are all yours.
The Far Harbor DLC is listed on the Bethesda website for a May 2016 release at a price of $24.99. Players who purchase the Season Pass before March 1, 2016 can access all three of the currently announced add-ons for $29.99. But be quick as the Season Pass' price will increase to $49.99 after 3/01/16. Bethesda plans to announce further DLC content in the coming weeks, which will have no additional cost for players who have already purchased a season pass. For players who cannot wait until May to access the content, Bethesda is accepting applications for the next 3-4 weeks for the closed beta. Players selected for the beta will not have to purchase the DLC after it is released.
Along with the DLC, Bethesda has announced updates coming to Fallout 4, including longer drawing distance for consoles, support for mapping movement keys to ESDF for PC, and an overhaul of survival mode to create a truly anxiety-inducing game for the most hardcore of Fallout players. The studio also announced that Creation Mode is in testing, so we can expect to see player-created Fallout 4 mods in the near future.
[Source]