Exclusive: Tommy Jarvis Reprised by Thom Mathews in Friday the 13: The Game – First Footage!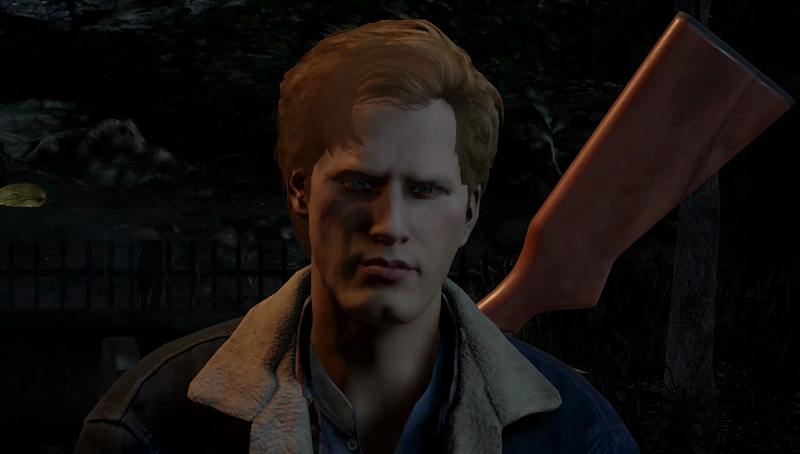 You might know Thom Mathews for his unforgettable 80s horror roles in The Return of the Living Dead, Return of the Living Dead II and Jason Lives: Friday the 13th Part VI. If you don't, your horror experience is lacking and we're disappointed in you. But never mind that — today we're excited to be the first to reveal that Mathews will be making a return to the Friday the 13th series to reprise his role as Tommy Jarvis, Jason's recurring archnemesis from F13 movies Part IV-VI. Mathews was the third actor to play Jarvis, with John Shepherd and Corey Feldman cast in earlier entries in the series.
Tommy Jarvis is set to appear in Friday the 13th: The Game to help counselors take down Jason once and for all. The premier gameplay trailer showing Jarvis' return includes the character's iconic taunt in which he calls Jason "maggot head". If you're a fan of the movies, this should be quite amusing. The character also shares Mathews' likeness.
It's not clear what type of abilities Jarvis will have against Jason, but with shotgun in tow, I'm sure the unkillable monster will meet his match.
Friday the 13th: The Game is set to release in early 2017, with the multiplayer beta (for PC) launching sometime soon for Kickstarter backers and those who preordered the game. Check Tommy Jarvis' reveal in the trailer below!