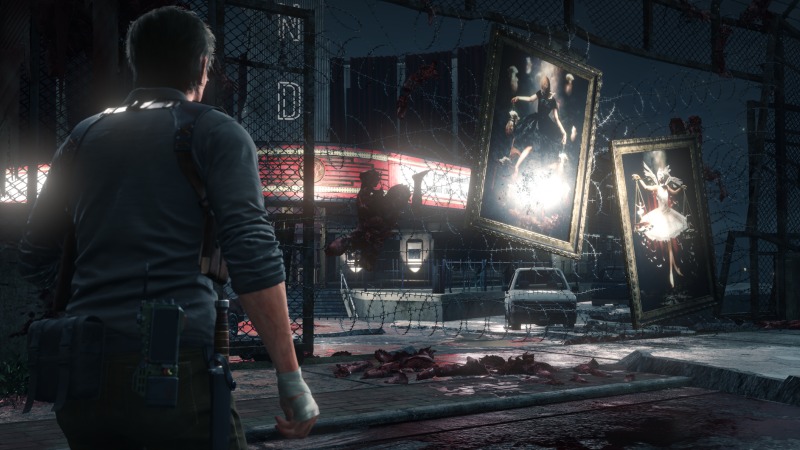 In the lead up to Bethesda showing off The Evil Within 2's first gameplay demo at Quakecon, the publisher has released a new trailer detailing the mysterious Stefano, a new villain that Sebastian will have to contend with within STEM.
A former war photographer who lost an eye, Stefano Valentini was soon driven mad by his newfound "sight", and became a serial killer when he returned home to Krimson City. The trailer features a well-delivered monologue showing that he sees the world inside of STEM as a "world of pure creation", a reality he can shape as he sees fit. Being an artist and all, he's looking to make his masterpiece, and it appears that Sebastian's daughter might have an important role to play if our chisled hero can't find her first.
While we've seen artistry used as a narrative component in horror games before in games like Deadly Premonition and Layers of Fear, I can't remember the last time a primary antagonist was an artist himself. It's a unique direction for a character to take, and offers a chance for redemption after The Evil Within's criminally bland Ruvik. With the surreal horror offered by STEM, it also opens up a lot of exciting possibilities in art and level design.
You can check out the full trailer down below. The Evil Within 2 releases October 13 on PS4, Xbox One, and PC. For more coverage of Bethesda's upcoming horror title, you can head right here.