Today Saber Interactive and Boss Team Games released Evil Dead: The Game – Game of the Year, available for $49.99 on PlayStation 5, PlayStation 4, Xbox Series X|S, Xbox One, and PC via the Epic Games Store and, debuting for the first time on Steam. Since it's available on multiple platforms, you're more likely to find friends to play it with.
Evil Dead: The Game is an asymmetrical multiplayer survival horror game. Rely on Horror's review of the game gave it an 8.5/10, and the visuals and atmosphere seem to compare favorably with the film installments. Fans of the film series and of multiplayer horror games should be entertained.
The game is inspired by the original three films: Evil Dead, Evil Dead 2, and Army of Darkness, as well as the Ash vs. Evil Dead TV series. This comes at a great time for Evil Dead fans, with Evil Dead Rise now playing in theaters, as well. The game includes many homages to Sam Raimi's long-running comedy/horror film series.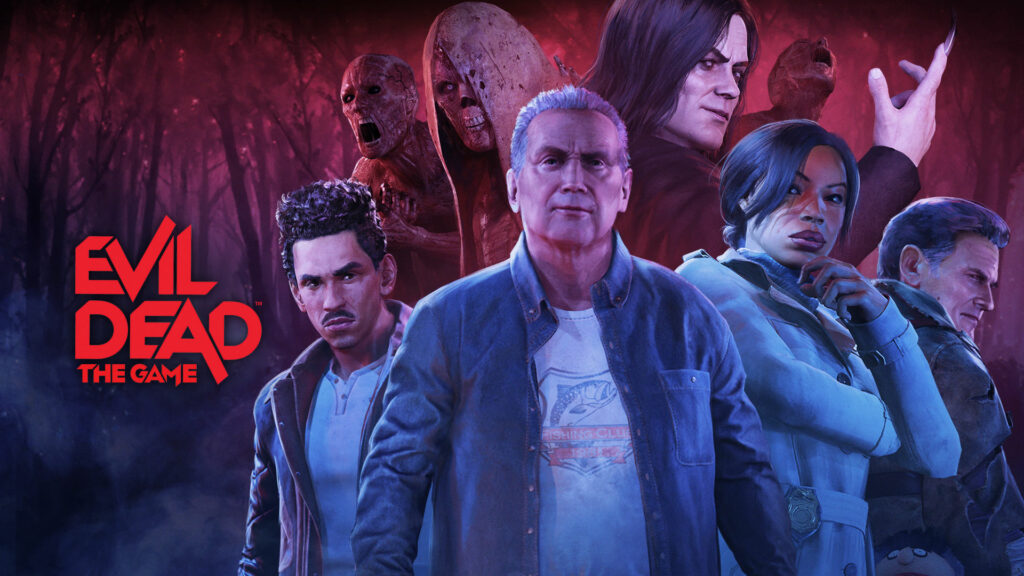 Evil Dead: The Game – Game of the Year Edition releases today and includes a new "Who's Your Daddy" DLC bundle which includes:
New Survivor – Brock Williams: Ash's old man himself, Brock is immune to knockbacks and has several auras he can unleash to help his squadmates with his active skill. These auras change dynamically based on how many Williams family members are on the team.
New Demon – Schemer: Based on the notorious demon boss Baal, the Schemer is a trap specialist who confuses Survivors with illusions. His Meat Puppets inflict increased damage with a variety of attacks based on the fear levels of the Survivors.
New outfits for Ash, Amanda, and Pablo.
Players can fight the forces of evil using Ash's chainsaw, among other weapons. Or they can choose to become a force of evil in the form of a Kandarian demon and terrorize survivors. There is cooperative and player vs. player gameplay, as well as exploration, looting, managing your level of fear, and also searching for key items. A physics-based gore system provides you with all the blood and guts you've come to expect from the series! You can unlock bonus playable survivors and demons, or wear groovy new outfits like Ash's S-Mart uniform.
There's also a new single-player bonus mission launching today. In a winter-themed challenge level, you play as Kelly, and you can unlock a new outfit here, "Stay Frosty."
Evil Dead: The Game – Game of the Year Edition is available today on PC via the Epic Games Store and Steam and for Xbox One, Xbox Series X/S, PS4, and PS5 for $49.99.