It's been nearly a year since Saber Interactive's multiplayer horror title Evil Dead: The Game launched. During that time, a wide range of updates have been released, bringing characters and maps from across the series, along with new modes. Now, in anticipation of its first anniversary, not to mention the upcoming Evil Dead Rise movie, the studio has announced the Game of The Year Edition, which bundles together the base game plus six DLC packs. New content includes the recently announced Who's Your Daddy pack, which adds Brock Williams and Baal from Ash Vs. Evil Dead as playable characters, as well as new costumes for Ash, Amanda, and Pablo.
This new edition is set to launch on April 26 for PC, Xbox One, Xbox Series X/S, PS4, and PS5. Owners of the game will be able to purchase the Game of the Year Edition upgrade for their respective platform, though it's currently not known how much it will cost. Previously, Evil Dead was only available on PC via the Epic Games Store, but with the upcoming GOTY Edition, the game will now be coming to Steam.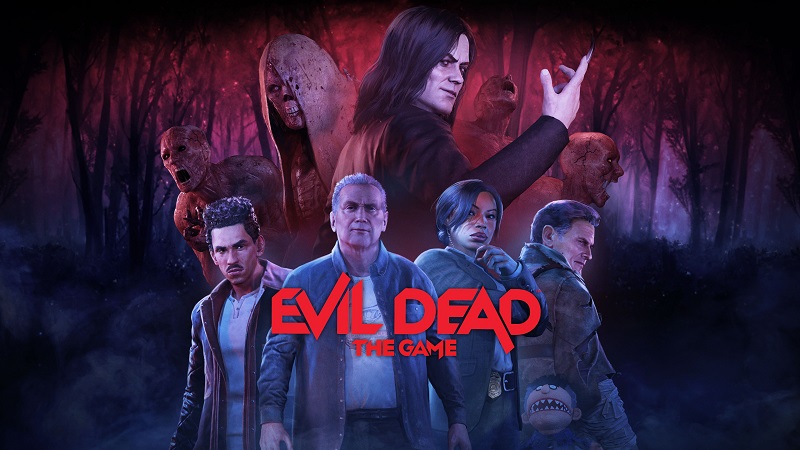 However, there's still no sign of the previously confirmed Switch release, though the Evil Dead site lists it as "coming soon" for the Nintendo handheld. Until then, portable gamers can stream it through Nvidia's GeForce Now service or play it on the Valve Steam Deck, which should hopefully be easier with the game now coming to Steam itself.
Only time will tell if this is to be the last update for Saber's co-op survival horror title, but with the Game of the Year Edition releasing next month, there's never been a better time to start slashing Deadites with Ash and friends. We rated the game highly in our Evil Dead review, and the various updates have only served to make it a more complete package, as well as an even greater love letter to all things Evil Dead. Groovy.