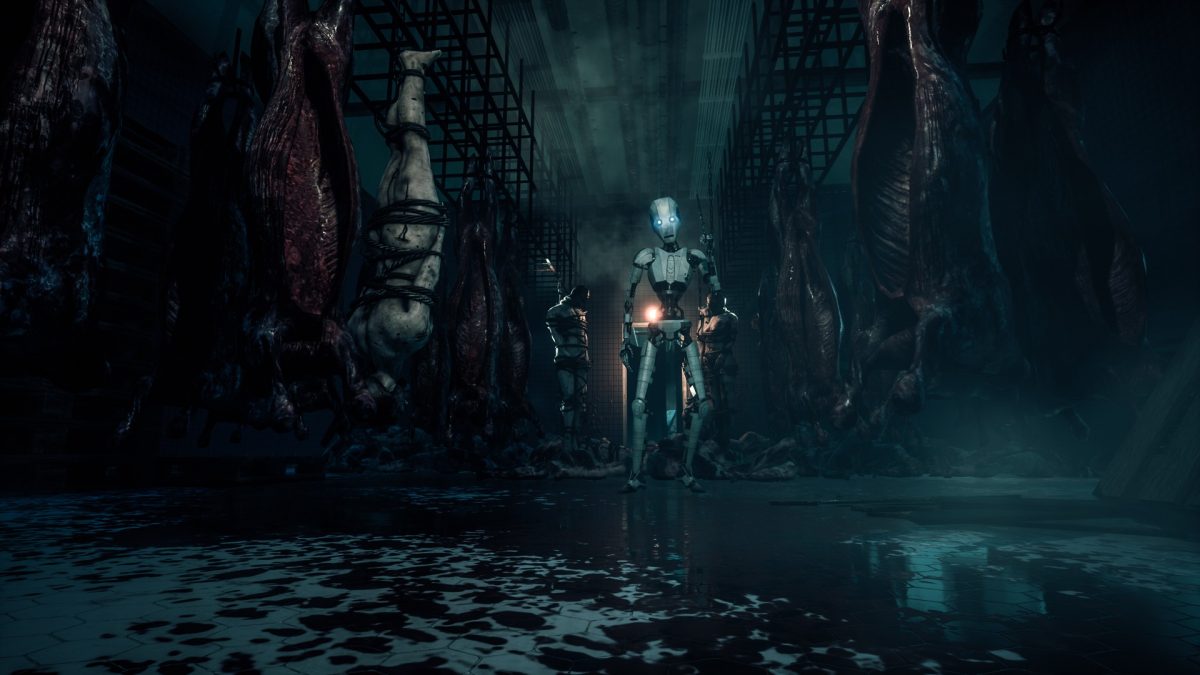 Developer Hammerhead has announced a psychological sci-fi horror game that's all about the love of a robot.
Based on the award-winning 2013 short film of the same name, ABE puts players in the path of the titular robot who struggles with the concept of love, hurting and killing people in order to obtain it. From the game and clips of the original short, ABE looks to be an unsettling experience with striking visuals. Humans love pigs, right? How about tons of dead ones? Only the best for shnookums.
Created in Unreal Engine, and continuing our filmmaking in virtual reality, ABE is a virtual recreation of the original story about a misguided robot seeking the unconditional love of humans… at whatever cost.

With remarkably intense results, the film explores the emotional connection and heightened sense of empathy that VR delivers as a storytelling medium – introducing new techniques to enhance the feeling of presence, such as the eye tracking between ABE and us as a character, and the sense of physical restriction the user experiences.
The ABE game will release on Windows PC sometimes soon and support the Oculus Rift and SteamVR headsets as well as be playable in 2D. It's also one of three projects — with the other two being an immersive VR experience and another a direct continuation of the original short.
[Source]