E3 2019: DOOM Eternal Takes the Fight to New Circles of Hell this November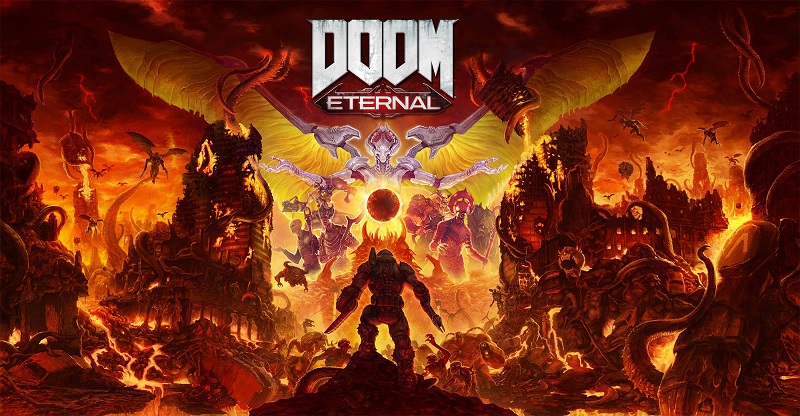 Via the Bethesda conference at E3 2019, we were finally given our next extensive look at DOOM ETERNAL – the follow up to the incredible 2016 reboot. What can we expect? According to the game's creative's, DOOM ETERNAL takes the Doom Slayer to places never before seen.
The new gameplay demo of DOOM ETERNAL showed off the game's exceptionally diverse environments and (somehow) even faster combat pacing than its predecessor. The game has received a healthy injection of color, keeping the dark orange and red hues but complimenting them with contrasting cool colors. The music in the background gives us a taste of composer Mick Gorgon's latest industrial sounds. A look at DOOM ETERNAL's multiplayer Battle Mode also dropped, showing off what matches between one player controlled Doom Slayer and two demons looks like. Heck, they even announced DOOMCon, where people will learn more about the game.
DOOM ETERNAL is set for release on PC, Xbox One, PlayStation 4, and Nintendo Switch on November 22. A Collector's Edition featuring a wearable Doom Slayer helmet was also announced.
Check out the new DOOM ETERNAL trailer(s) below.