DreadOut demo releases publicly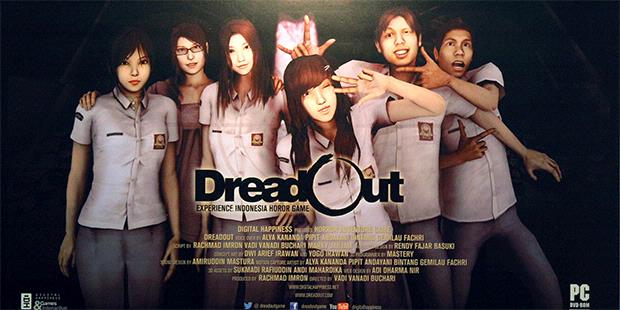 DreadOut is a indie survival-horror game that we've been looking forward to for a while. Created and set in Indonesia, the game stars a young girl named Linda, who with some high school chums stray away from their vacation destination to find an old abandoned town, where something sinister lurks. The game has been finding itself a small following during its development, in big part because of its Fatal Frame/Project Zero influence, which is a series and style of survival-horror that has been missing from Western games for the last several years.
The demo isn't very long, but it does a wonderful job in creating atmosphere, showing off its well-polished mechanics, and introducing a scenario of ghosts and curses that our heroine seems propelled to discover. The question is if this demo can help them obtain thier monetitary goals during continued development of the title? Whether the support is there is to be seen, but the demo is out now for anyone who would like a taste of this Indonesian-styled horror story.
You can also check out the game's new teaser trailer about the demo:
[Source]