DOOM Eternal: The Ancient Gods Part 2 Teaser Drops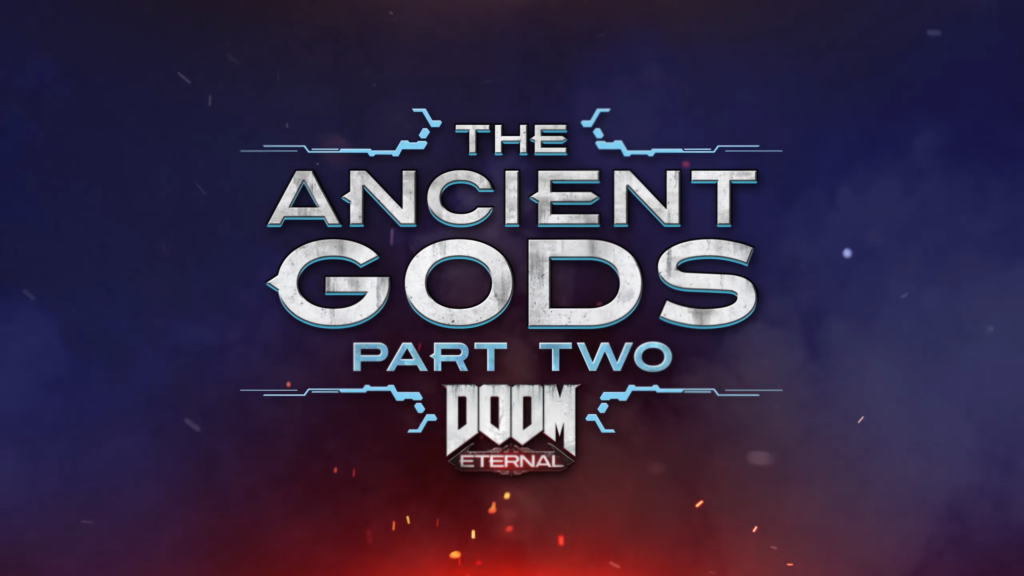 The first teaser video for DOOM Eternal: The Ancient Gods Part 2 just dropped hard.
After the success of DOOM Eternal and the release of its first single-player DLC, The Ancient Gods Part 1, in October last year, id Software is ramping up to release the second DLC for the hellish FPS.
As id Software announced on Twitter a bit over a week ago, the first teaser trailer dropped today. While it's only a mere 23 seconds in length, that should be more than enough to get any devoted fan's blood pumping immediately.
From the pumping soundtrack to the increasingly ridiculously ballsy visuals, everything about this DLC just screams 'more everything.' Usually when we hear that we think "That's not necessarily a good thing." And while that certainly may apply in some regards to DOOM Eternal: The Ancient Gods Part 2, if any franchise can actually benefit from this approach, it's probably going to be DOOM.
We don't get to see a lot of actual gameplay in the trailer, but the artwork being shown off heavily implies that there's going to be a big-scale war happening this time with the earth forces on one side and the demons on the other.
Also noteworthy is the depiction of the Hammer weapon in the Doom Slayer's hands. People will definitely want to get their hands on this bad boy to dish out some hefty face massages.
Be aware that id Software has announced that The Ancient Gods Part 2 will be DOOM Eternal's final campaign DLC, which is sad for lovers of the story on the one hand, but also hints at potentially more multiplayer DLC on the other hand.
While we don't yet have a final release date for the DLC, the release of this teaser, followed by the announced upcoming full trailer on March 17th, heavily implies that Bethesda and id Software are not far away from throwing us into the pits of hell one more time.