Dollhouse: Room 1313 Passes Steam Greenlight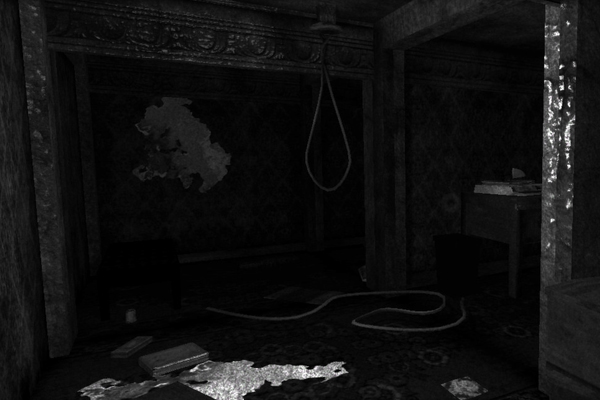 Inspired by Stephen King, and in particular, The Shining, Dollhouse: Room 1313 is a Steam Greenlight game, focusing on the aspect of infinite replayability; miniscule things such as the location of coffee cups on tables will alter, but also entire rooms and where doors lead. This is something I've been hoping for in a horror game for a long, long time. The story outcome is based on a series of recordings you find throughout and the game and which ones you choose to even listen to.
The premise is you play Katherine Langley as she explores her own mind, which is represented by a manifested dollhouse. You're stalked in the game by an invisible entity. The catch to locating this creature is that you can see through its own eyes, which means if you see yourself, you better start moving.
A multiplayer mode is included with the game as well, pitting two teams of two against one another. Players on team one both play as Katherine in two separate states of mind, one driving by beliefs, the other by thoughts, searching for the thirteen recordings within the dollhouse. The opposing two players represent Katherine's conscious and are trying to stop the other team from finding any recordings.
Dollhouse: Room 1313 will allow early access to help smooth out the game in summer of this year.
[Source]