Dollhouse Brings Psychological Horror-Noir to PS4 and PC This May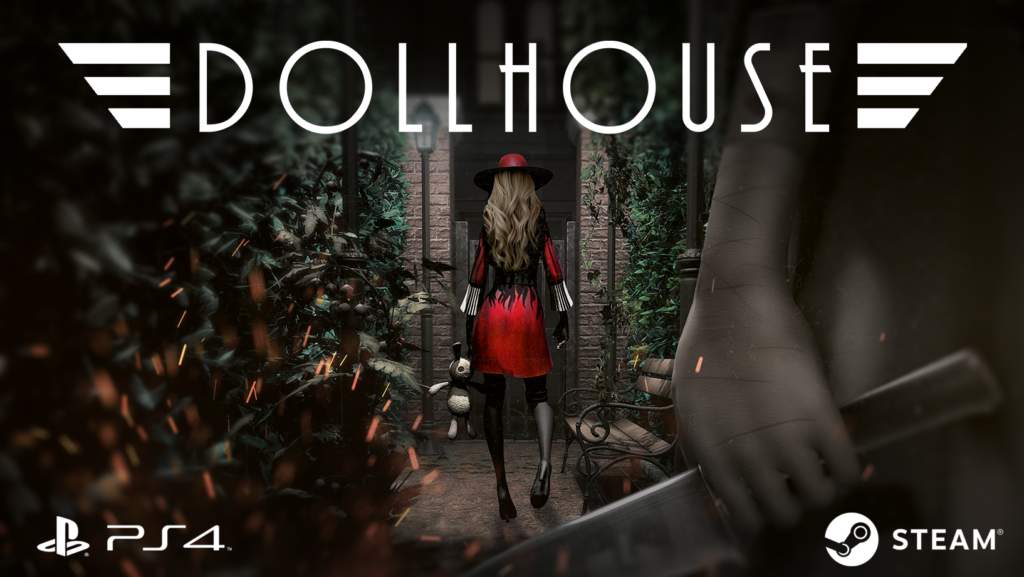 Publisher SOEDESCO and developer Creazn Studio have just released a moody new trailer for their first-person horror-noir title Dollhouse.
No, that's not Carmen Sandiego on the cover, but the mysterious lady in red is a sleuth. In fact, Marie was once "The Greatest Detective in the World" before she succumbed to a bad case of amnesia. Now the only way for her to recover her past is by solving clues and surviving the terrifying pursuer stalking her. Building on the elements the developers introduced in their story trailer, this new trailer showcases Marie navigating shifting, monochromatic hallways, investigating bloody crime scenes, and confronting a host of mannequin-like enemies.
If Condemned, Bioshock Infinite: Burial at Sea and F.E.A.R. had a sink baby, it might look a little like Dollhouse. Trapped in a dark 50's noir world, Marie must utilize her unique "Flash" ability to remove objects and temporarily stun her enemies, as well as a "Focus" feature which allows her to see through the eyes of her pursuers. She navigates dark hallways and guides herself from one horror to another, illuminating her grisly discovers by the dim glow of her flashlight. Procedurally generated maps guarantee that you'll never play the same environment twice and, keeping you constantly alert for the game's numerous traps.
In addition to singleplayer, Dollhouse also boasts a multiplayer mode with 14 different characters. Each has their own customizable abilities and playstyles, including over 40 unique abilities and passives. The developers have planned an Open Beta on April 13th and 14th to test out the singleplayer and multiplayer modes. Anyone interested can check out the details here.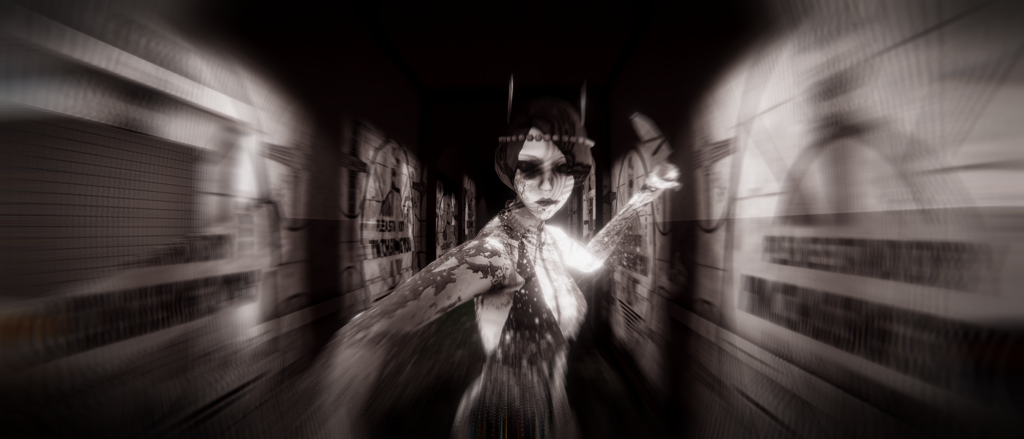 I'm definitely digging the low-key, stylized presentation of the game. It's hard to effectively pull off a good black and white game that's still visually compelling, but Dollhouse looks to have style and atmosphere to spare. I'm also digging what sounds like the homemade vocal performances of the actors. I've always felt that lends stories- especially in games- a sense of not only believability but also relatability. It's the kind of charm that often eludes AAA titles. I've been a sucker for that kind of stylized vocal performance ever since the original Silent Hill.
If you're into bluesy soundtracks, moody lighting, and a classic 1950's detective vibe, then this might be the game for you. Help Marie unravel her past when Dollhouse releases on May 24th, 2019 for PlayStation 4 and PC. For all you case junkies out there (like myself), a physical version will also be available for PlayStation 4.