DmC: Devil May Cry detailed in Inside Xbox featured video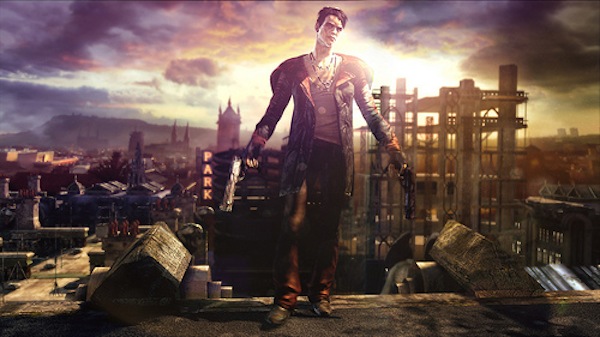 The next installment of Devil May Cry looks to be quite an interesting twist on the series. Whether you love or hate the new Dante, we can at least be for sure the next DmC title will be visually stunning.
A new video featuring the upcoming Xbox 360 and PS3 game details some differences between the latest offering and the past titles in the Devil May Cry series. While Capcom has handed DmC over to Ninja Theory this time around, it's easy to see that the integrity of the series remains intact. With the exception of the main character and all.
Ninja Theory is introducing the concept of the surrounding environment being alive and Dante must evade its attempts to kill him. Streets will crumble, walls will fall, and you better get the hell out of the way. While it's a unique twist, it may not be completely necessary for DmC to be a successful title but we're not complaining, either.
Dante's weapons are discussed, and like previous titles you can come up with any number of combinations between multiple weapons. I just wish Dante would grab Cerberus again. The triple-threat set of swords was my favorite in DmC 3.
Even if the next Devil May Cry game isn't all that it's cracked up to be, we'll at least be able to play the first three titles in HD come April.
Video below: