Itsuno Claims Devil May Cry V Will Make Players Cry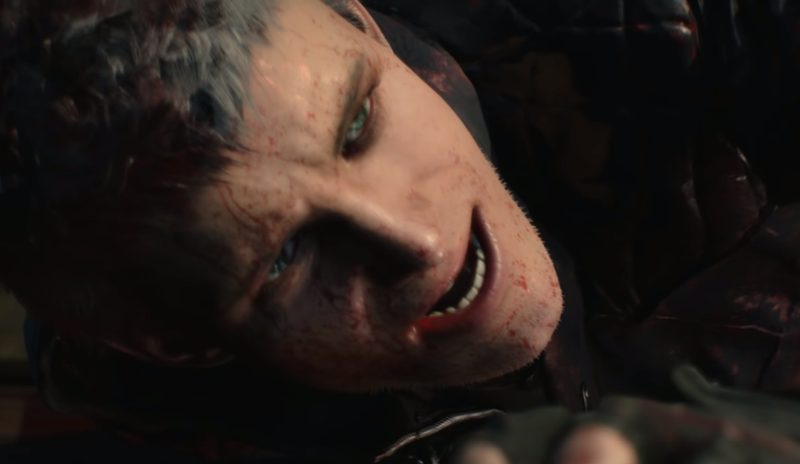 Capcom generated a lot of buzz last E3 when they announced both Resident Evil 2 Remake and long-awaited Devil May Cry V. Since then, we haven't heard much news regarding DMCV- until now. Dengeki Online recently interviewed DMCV's director, Hideaki Itsuno, as well as producers Matt Walker and Michiteru Okabe. In the interview, Itsuno talked extensively about the game's story.
This time around, the story primarily centers around Nero, one of the protagonists from Devil May Cry 4. Itsuno does promise, however, that Dante and 'V' will play a vital role in the game's plot. During the interview, the developers were ambiguous about who, exactly, this new character 'V' really is. All we have to go off of at the moment is that he isn't particularly fond of weapons, and that will undoubtedly reflect in his playstyle. Given the sparse information surrounding the character, I'd guess that he has some significant ties to prior characters or events in the series.
As for Nico, the inventor-mechanic seen in the announcement trailer, the development team is aware that there have been a wide array of responses to what we have seen of the character so far. That doesn't seem to phase Itsuno, who believes that fans will come to love her in the final game. We also know that she will serve as an in-game merchant and that Nero's Devil Breakers are regularly breaking, as Nico generally opts for performance over stability.
The most intriguing comment Itsuno made regarding the story is how 'emotional' the game is supposedly going to be; he even hopes the story will make people cry. This is a pretty interesting statement as serious, emotionally-driven storytelling has never been DMC's forte. DMC's approach to writing in the last few installments has focused on that which is most bombastic and entertaining, which is something I have come to appreciate about the franchise. Fortunately, Itsuno insists that DMCV will be an action game first and foremost. Hopefully, that means the story won't be going all out on the drama and forgetting to have some fun with itself.
You can read more here, but we've compiled a summary for you:
DMCV has been in development for four years, beginning around a year before Devil May Cry 4: Special Edition.
There is some significance to Dante's more pronounced beard beyond the simple fact that he is older now.
The mission structure of previous games will be returning, but there will be some adjustments to how it works.
Red Orbs will be returning once again, although there will be tweaks as to how they work as well.
Nero's Blue Rose will see adjustments as well, as there will be 'different bullet types.'
Itsuno has considered the feedback received for DmC, and he intends to adopt 'the good points' of the game.
We can expect to see more Devil May Cry at Gamescom.