Dear Charlotte Brings Human Experiments to Terrifying Life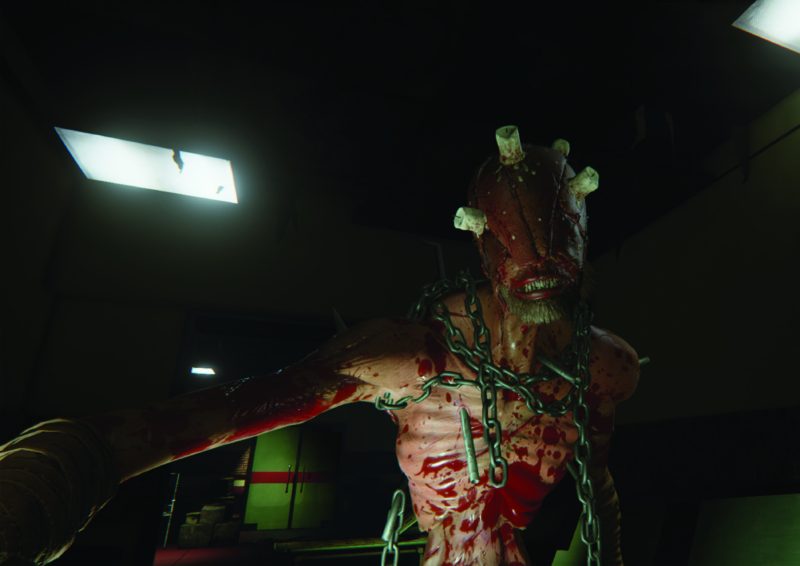 Indie Indian developer Method to Madness Studios has announced the first chapter of Dear Charlotte with a trailer that jumps headlong into terrifying waters. Dear Charlotte is the story of John, who has awakened in captivity and must answer questions about what has happened, why he is being held, and who helped him escape from the facility he was previously held in. The previous facility seems to be a place filled with strangely morphed, vicious humans, and the man who is holding John captive knows entirely too much about it. He is seeking answers about another man who "helped" John escape the facility, but true help is in extremely short supply.
The trailer for Dear Charlotte has surprisingly perfect English voice acting, a well-rounded storyline, and fully realized graphics. The team have been working on the game since 2013, and their attention to detail is apparent in the trailer. They are developing the game in the Unreal4 engine, creating a space in which the monsters of the game truly look at home. These not-quite-men have convenient LED eyes, gnashing teeth, and a penchant for acting like zombies on speed. Don't expect to see any monsters based on Indian lore, though. The team has ruled that out for this series in the trailer comments.
Method to Madness has not specified a date for release, but will be updating social media once they decide on a timeline. Until then, their launch trailer is accompanied by an official website which delves further into the story and contains tons of gruesome concept art.