Deadly Premonition May Return as a Board Game this Fall (Update: It's Live)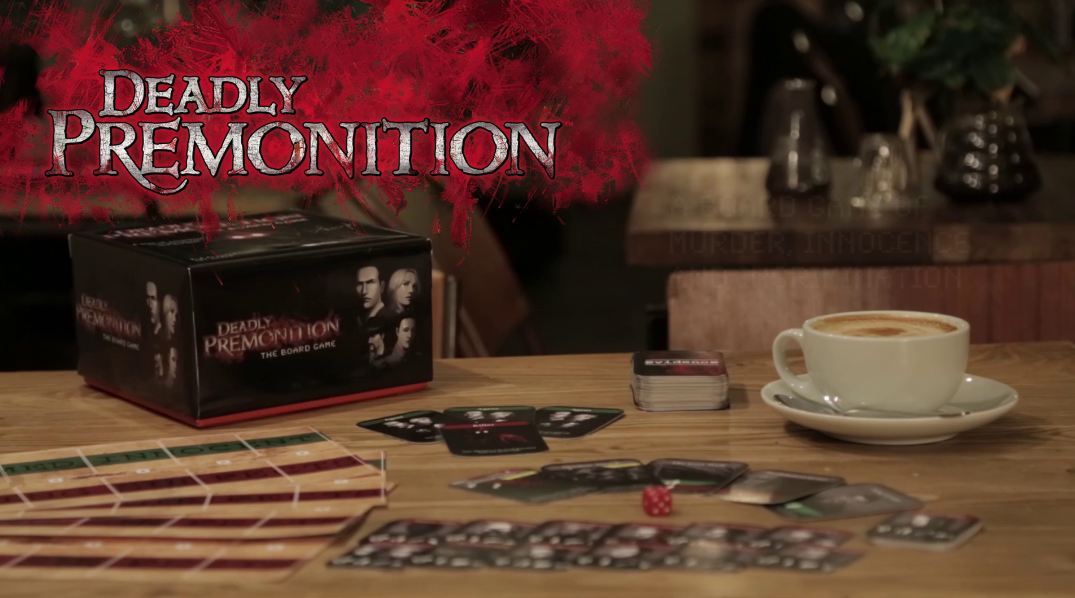 Update: The Deadly Premonition Board Game Kickstarter is now live. The project is asking for $50,000 and is already partway there. You can nab a copy with as little as a $26 pledge.
Last Friday, Rising Star Games revealed that a Deadly Premonition themed board game was in the works via a short teaser trailer on their official Twitter and Facebook pages. I expected we would hear more about the board game once the countdown clock on the official site concluded tomorrow, but was pleasantly surprised to see that Gamespot revealed some more today!
Deadly Premonition The Board Game will hit Kickstarter tomorrow morning with a goal of $50,000 (and yes it has SWERY's blessing!) Rising Star Games has chosen to Kickstart the game instead of funding the project themselves because the board game market is "outside their normal business ventures", plus crowdfunding affords them an avenue to gather feedback about the game during development. If their crowdfunding campaign is successful, Deadly Premonition The Board Game should see a Fall 2017 release.
Two versions of the board game will be offered: a "Standard Edition" and a "Special Edition" that includes a few more goodies including a special carry bag with the upside down peace mark, a custom die with the same symbol, the official soundtrack, and an official A & G Mug! Both versions will include a Steam key for Deadly Premonition The Director's Cut and a even letter from SWERY.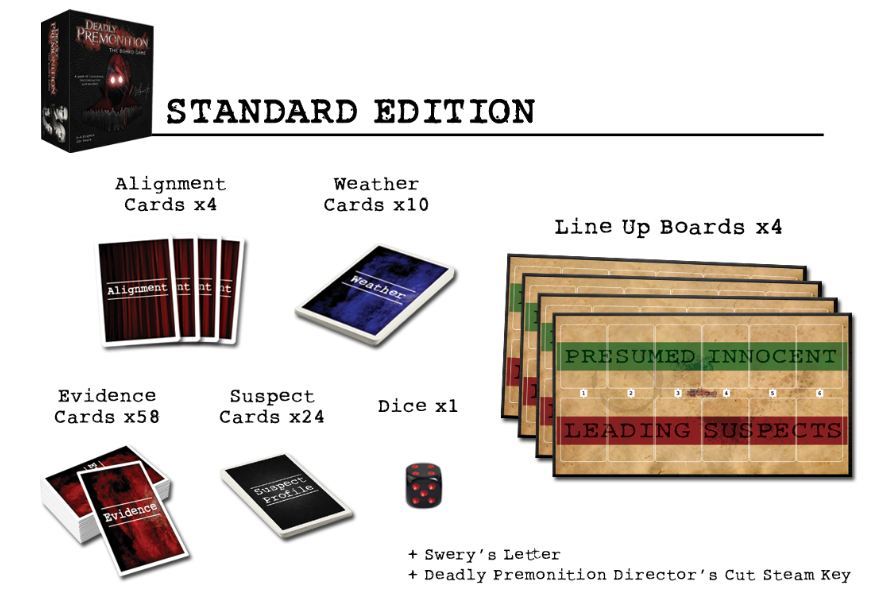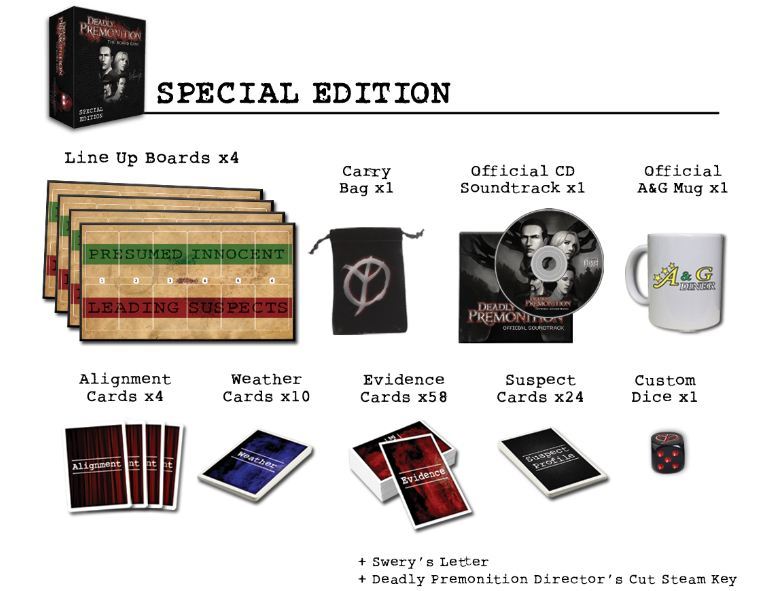 No word on how the game is played or its pricing just yet, but I assume the Kickstarter will reveal all once it goes live tomorrow.
[Source]