Deadly Premonition: The Board Game Available for Pre-order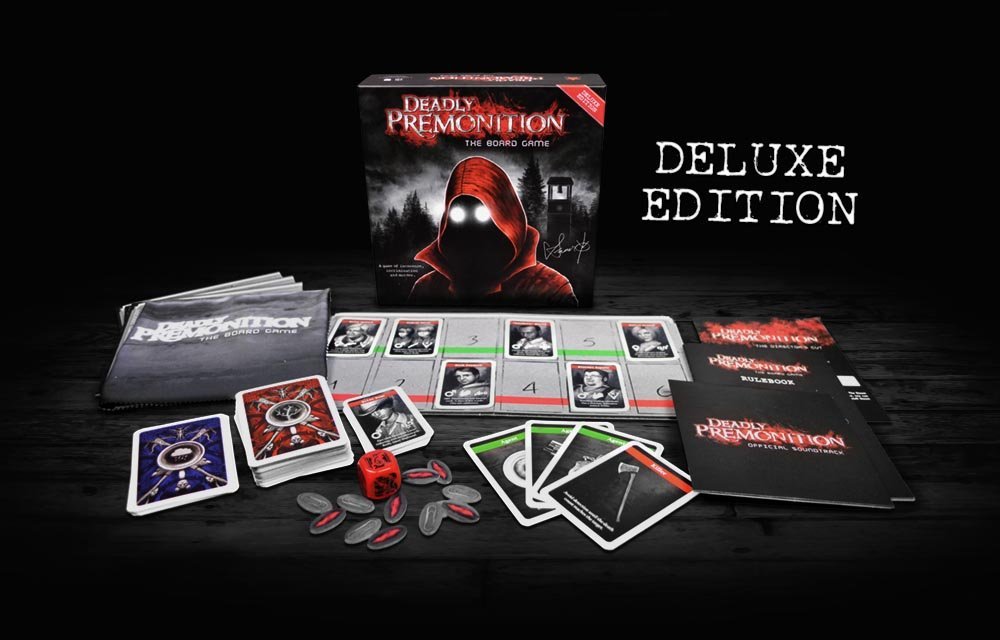 The board game based on the cult classic Deadly Premonition is just one week away from release. Today the game's publisher, Rising Star Games, has announced that those anxious to get their hands on the game can pre-order it now on Amazon.com. The full retail price is $59.95 and it will be sold for a limited duration of time as a Deluxe Edition.
"This new Deluxe edition of the board game is in honor of the campaign that made this project possible," said Samuel Elphick, co-creator of Deadly Premonition: The Board Game. "It features some of our favorite items which make the board game special and capture that Deadly Premonition spirit. Whack on the soundtrack, lay the cloth upon the table and hold your breath when the Raincoat Killer claims suspects with the bespoke murder die. This is how we want the game to be played!"
Deadly Premonition: The Board Game (Deluxe Edition) will feature custom die, the game's OST, a themed gaming cloth, and a digital copy of the game on PC. A full list of contents is available on the product page. Each game is said to last around 30+ minutes and supports up to four players. Players take the role of FBI agents with the goal or protecting innocents from the town of Greenvale and discovering who the killer is. I'm not the biggest fan of board games, but this does sound fun. Will you be picking it up?