Dead Rising 4 Four-Player Co-Op Mode Revealed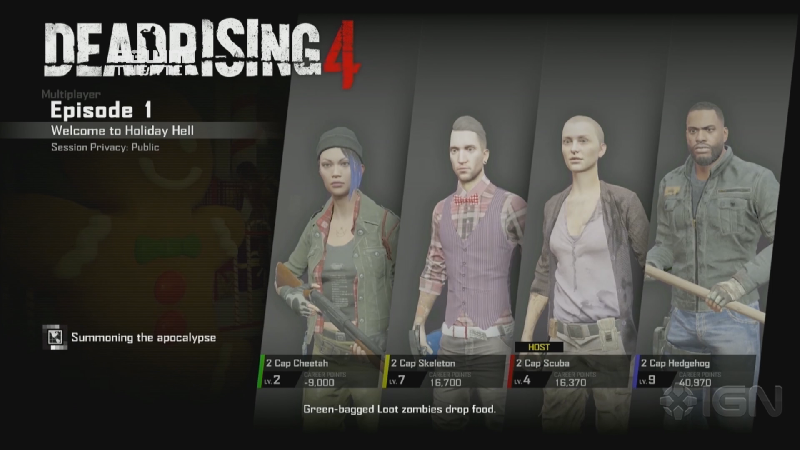 IGN has the first look at Dead Rising 4′s new four-player co-op mode, and it's as silly as you'd expect. The antics may even be excessively so.
Basically, if you and three friends have Dead Rising 4, you can take part in co-op challenges outside of the singleplayer campaign to compete for the most points. The mode contains new unlockable skills (as part of a separate skill tree), new challenges, special weapons and some other stuff that may interest you if campaign co-op isn't your preffered Dead Rising multiplayer experience. Personally, I'm not all that interested.
Dead Rising 4 is in a strange place for me; I'm not anticipating the game heavily because it doesn't look all too different than the third game. But, on the other hand, I really enjoy Dead Rising games. They just haven't struck a strong chord with me since the first entry. I'm worried this game is not going to impress or do anything new other than just offer even crazier toys to play with. I hope I'm proven wrong when the game releases on December 6th.
[Source]