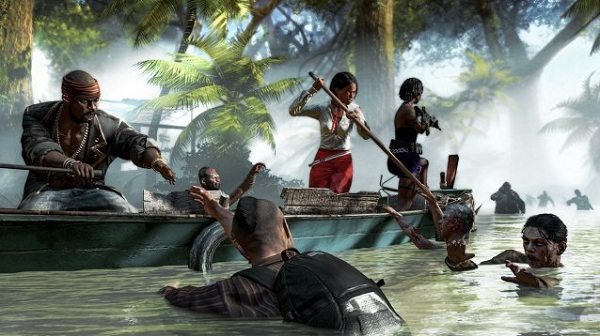 Dead Island Riptide has finally been detailed. Revealed at PAX was the game's story and a few new gameplay features.
Riptide will pick up right where the first game left off. Our four survivors are faced with an oncoming monsoon and have to brave dynamic weather conditions all the while exploring new territory. The storm will be vital to the story as it become a direct gameplay element as well as a cause for many environments to be flooded, leaving boats as the only means of transport.
A fifth character will be added to the team of the less than memorable cast. New zombie types and a stronghold building feature has been added as well. Players can use traps, fences, and turrets to build defenses within the game's map.
I was left very unimpressed by the first Dead Island, so I hope that Riptide can improve on the formula in many ways. If Riptide exceeds expectations, I will be happy to say so.
[Source]