Dead Island DLC Leaked
Some fresh Dead Island pics have outed some special bonuses for folks who preorder the game.  We at RoH didn't need any further convincing, but in case you were on the fence, take a look at the image below.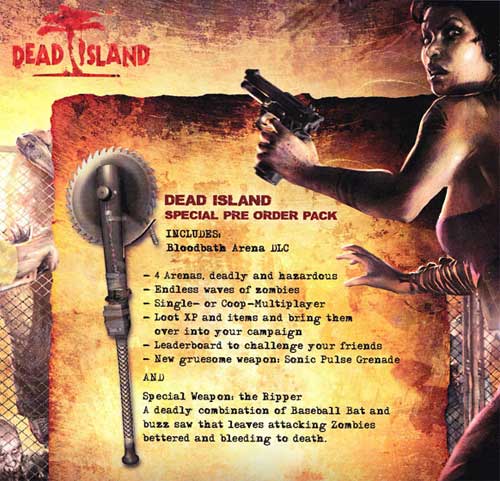 In addition to getting one hell of a baseball bat, weapon, gamers who pre-order the game will get the Blood Bath arena.  This little bit of DLC promises 4 arenas with endless waves of zombies in single or co-op multiplayer modes.
Additionally, items and earned XP will be transferable between the DLC and your campaign game.  Nice!
ADDITIONAL BONUS!  Google has translated the German source cite gamesonly.at calling the game "Dead Iceland."
[Source]