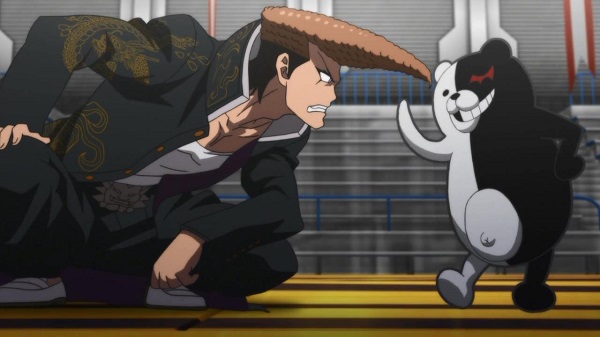 The Danganronpa series may be fairly niche, but acclaim can be found all over the net for this quirky visual novel series by Spike Chunsoft. Originally released on the PSP (and mobiles in Japan) then ported to the Vita, you'd be hard pressed not to have the series recommended to you by someone that has played its games. But despite sizable praise for the series, it has been strictly a PlayStation Vita exclusive in the west. This fact has led some to wonder whether or not the series will ever "jump ship" or also begin to release on alternate platforms with larger install bases.
We recently spoke to Danganronpa series producer Yoshinori Terasawa and asked him whether or not the series will appear on other platforms. He had the following to say:
Well, we thought about it and tested the waters with an iOS release of Danganronpa, but honestly it wasn't successful. So right now there are no plans for a port.
Danganronpa: Trigger Happy Havoc was localized to the west in February 2014; its sequel, Danganronpa: Goodbye Despair followed in September. Danganronpa: Ultra Despair Girls, a third person action spinoff, will be releasing later this year on the PlayStation Vita. Our full interview with Yoshinori Terasawa will be posted soon.