DailyVania: The eventual release of Left 4 Dead on PS3
In today's first installment of DailyVania, there will be two as an apology for yesterday, we'll be looking at the Left 4 Dead series and it's eventual release on Sony's Blu-Ray machine. Portal 2 will already be hitting the land of Blu, so what's the hold up with Left 4 Dead? Speculation time!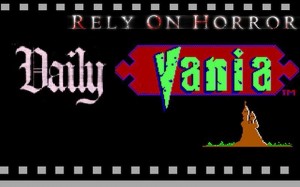 As aforementioned, Valve made quite an announcement at Sony's E3 conference this year. They announced that Portal 2 will be seeing a multi-platform release. They also had nothing but praise for Sony's platform. So when is Valve's other franchise going to be reaching out to PS3 owners?
Valve have already reached out to a platform that hadn't received any of their titles previously: the Mac. Via Steam, Mac users are now able to download titles such as Portal, Half-Life 2, and most recently, Left 4 Dead 2 along with all of it's DLC. The DLC being  free of course, because Valve just loves their mouse and keyboard audience. The only platform now that hasn't received Left 4 Dead is the PS3.
Valve's own Gabe Newell has been quoted as describing XBox-Live's infrastructure as being a "train wreck". This reaction came about when speaking of Team Fortress 2 and it's updates through XBox Live. He then went on to praise the PS3. That's Team Fortress though, the topic at hand is Left 4 Dead. It's obvious that Valve is satisfied with working on Sony's hardware. Having Portal 2 on the platform should be enough proof to justify that. This leads me to believe that a Left 4 Dead release isn't too far-off or uncanny on the PS3.
Perhaps we won't see a compilation disc, containing both Left 4 Dead games and all their corresponding DLC, putting everything together in one nice package. But, Valve could go the Bioware route, and release the latest in the series. And possibly offer Left 4 Dead 1 at a later date, or just offer a brief summary of the events that took place during the game, possibly during a game install screen to make the wait worth something. Or maybe just offering up the recently concluded digital comics in the package to serve as a bridge towards Left 4 Dead 2's scenario.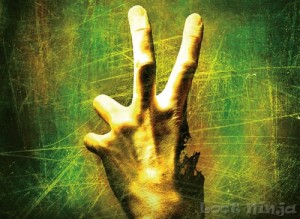 This release will of course be bundled with 'The Passing' and 'The Sacrifice', as well as the L4D 1 campaign: 'No Mercy'. It's a package that's just bound to happen, and will certainly expand the series fanbase when it does so. How so?
As opposed to XBox Live members, PS3 owners are free to delve into the console's online capabilities free of charge, excluding the incentive-heavy but optional Playstation Plus initiative. It wouldn't be reasonable to state that this reason alone translates to more units of the PS3 sold than the 360, which in turn means more users just waiting to get their zombie-killing fix. But having Left 4 Dead on PS3 will in fact bring back a guaranteed number of players, that will come back when new updates and DLC are released. What do I mean by guaranteed? Well, PSN users don't have to worry about their subscriptions running out, due to the fact that no such barriers exist for them, unless they have PS+. So Valve can safely offer content to this crowd and not be concerned about them not being subscribed to the online service for say, a month, or so. Money is tight, game prices don't help that situation, and having to pay to use a console's online features doesn't help either.
To sum this all up, Left 4 Dead is just begging to be released on the PS3. Now that Left 4 Dead 2 has two, technically three, DLC campaigns out for download, Valve now has something to slap onto the PS3 version's box-art, enticing players to purchase a complete package with extras and all. Now the waiting game commences. Comment below on whether you'd love Left 4 Dead to hit the PS3!