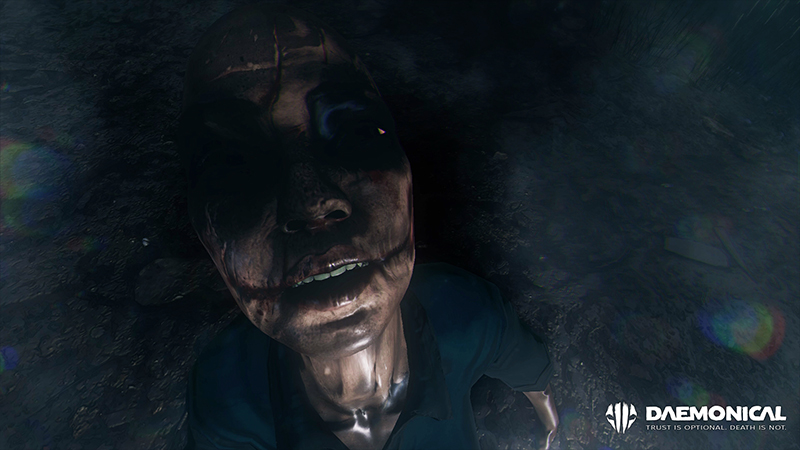 The Early Access Teaser Trailer for the asymmetrical multiplayer game, Daemonical, has officially released.
Due for release on Steam in May, Daemonical maroons up to five players on a remote island. This island just so happens to be where an unfinished demon summoning ritual has taken place and now, a demonic entity has been unleashed. Players must work together, or on their own, to complete the ritual and banish the demon back to hell. No the most ideal location for a holiday, but who can be picky in this economy?
Similar to Friday the 13th, players are split into two different groups. The humans and the demon. Humans are played in first-person and can either finish the ritual or hide and survive until dawn. They have several tools at their disposal, such as fire, but these items will only hurt the demon. Those who control the demon will play from a third-person perspective. Their only goal is to murder the human players and stop the ritual from being finished. The demon is faster and more deadly than the humans but can get overwhelmed if they take on a group.
An interesting aspect of Daemonical is how it approaches player death. Players who die become spirits that appear as a glowing ball of light, which can roam around the map. These spirits can find the demon and follow them, making it easier for human players to identify its location. Or, lead other players to its body so it can be revived.
Daemonical looks like an interesting addition to the asymmetrical multiplayer genre. Titles such as Friday the 13th and Dead by Daylight have found great success, so I'm curious to see whether Daemonical will garner similar praise.
Daemonical will be released via Early Access in May, with support coming to Windows, Linux, and Mac.