Crowdfunding Roundup Week of 6/12-6/18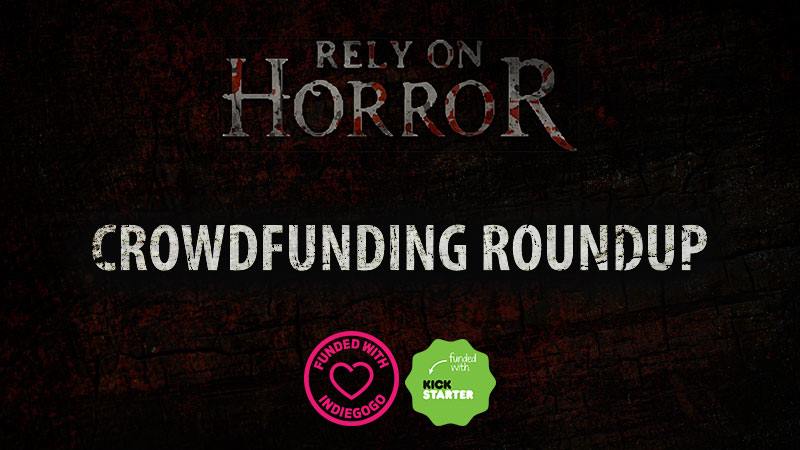 Another week, another Crowdfunding Roundup! This week, we are going to jump right in. As always, feel free to submit campaigns to us via Facebook, Twitter, or email. Follow your favorite writers via our staff page.
Completed Campaigns
Demoniaca

Demoniaca had a nail biting finish, raising $356 more than required to meet their goal of $16,875. Interested backers can continue to pledge on the Kickstarter page until the developer closes the late pledges down. Demoniaca tells the story of a young woman who wakes up undead and eviscerated in an alleyway. Building a team of similarly wronged women, she seeks revenge on the men and monsters who left her this way.
Death Story

Death Story raised about half of its goal for Kickstarter. The game sailed through Steam Greenlight in ten days in May, so I expect we will see it move forward as an Early Access title. The adorable anime game about a little girl who inherits the powers of the Death Arcana will almost certainly be made, but how Team Neko decides to fund the remainder of development remains to be seen.
Ongoing Campaigns 
Transmission

Transmission is the story of a man stranded on a seemingly abandoned planet after his ship crashes, leaving him alone with his memories in a dangerous world. Fighting the alien life left among the scattered buildings and desolate terrain, he must find the purpose of an obsidian object emitting a haunting sound. He must also fight to survive and repair his ship. All the while, he encounters flashbacks of touching moments with a beautiful woman.
The Kickstarter page lists Resident Evil, Bladerunner, and Ex Machina as inspiration, an interesting blend that lends itself to wide interpretation. Transmission has been in development for 18 months already, with developer Paper Unicorn bringing the story to life in completely hand-painted graphics. The attention to detail in graphics are matched to an original soundtrack by Soundcloud artist Jeremiah Pena, fleshing out the atmosphere of the game. Players can expect to encounter tactical combat, item crafting, puzzles, and a massive interactive environment to explore.
Dwindle

Dwindle tells the story of a mining foreman trapped underground with a team of 23 miners following the collapse of part of the mine. Set in 1902, players must take on the responsibility of leading the men to safety without the modern help of GPS, phones, or a quick rescue team. Each of the 23 men has his own personality, fears, and motives, and players must manage these personalities wisely when assigning tasks and comforting the men, or some men will be lost. Dwindle forces players to make a moral choice in every choice, and to live with the consequences of their choices.
Dwindle developer Rabid Troll is asking for $35,000 to complete the game, with planned expenses that support the goal. The game boasts both dynamic dialogue and layout, completely changing the game each time it is played. Independent Soundcloud artists Andrew Day and Tyler Dressler will be creating an original soundtrack for the game. Artists on the team are creating a blend of hand-drawn art to add depth to the standard assets used to bring the story to life, and the game carries a huge voice acting load. In an effort to increase backer interest and support the game's current bid on Steam Greenlight, Rabid Troll have released a free demo on their website.
Stygian

Stygian is still going strong. With nine days left in their campaign, developer Cultic Games has raised $57,682 of their $61,312 goal, keeping a steady influx of new backers and maintaining interest in their game. Blending 1920s New England with cosmic horror, the team hopes to create a fresh take on the reign of madness. The developers credit the idea to their love of Lovecraft and the Fallout series, and a quick glance at the campaign page reveals the line between the two.
Stygian does not tell the usual Lovecraftian story of a man trying to save the world from the return of the Old Ones. The world is pretty well screwed when you enter the game, and your choices control how mad your own character will become. There are seven character archetypes players can choose from, each bringing their own strengths and skills. Players can choose to use magic and face combat, or to evade notice and avoid the consequences of using arcane powers in an uncertain world. With so many styles of play and choices in characters and skills, Stygian brings high replay value to the table in their bid to scare up funds.
New Campaigns
Aik

Aik is a macabre 2-D platformer with a non-linear storyline. Play a mandrake who took one too many hits of acid, exploring a surreal world and using objects found in the environment to handle problems. The enemies in the game each have their own story of loss and interact with the mandrake using visual cues. Watch the video to learn more. This is a unique project that should appeal to fans of atmospheric platformers in the vein of Limbo. German solo developer Christian Arnold is asking for $11,204 over the next 24 days to complete the game, which will be sold for $9 after release.
The Alone

The Alone tells the story of an investigator pulled into the supernatural forces behind the murder of a family inside of their home in Japan. Inspired by game series Silent Hill and Fatal Frame, the team at Gamer's Studios want to make a horror game for horror gamers. Their campaign page doesn't reveal much of the story that isn't covered in the theatrical trailer, though it does show stills from the game itself. The Alone will be rendered in what looks like the Unreal Engine, with professional actors handling the dialogue for the game. The enemies will be a blend of Japanese folklore and western demonology, bringing psychotic ghosts to a closet near you. Gamer's Studio needs $350,000 to make this happen, which is a huge goal for a monthlong campaign. They are at least using IndieGoGo's flexible goal campaign model, meaning that the team will be able to keep any amount of funding raised and work from there.
You Deserve

You Deserve is a game about a young woman who wakes up in a derelict building without any idea where she is, or why she is being tortured by an angry spirit. The spirit is that of a girl who was harassed into suicide by the popular crowd, so it stands to reason that Amy Cooper should probably not be so confused. Players must race against the vengeful haunting to figure out where they are and why in order to escape alive.
Argentina-based indie developers TGA are asking the community for $8,500 over the next 30 days to allow them to bring the game to PS4 and Xbox One. Currently, they plan to release the already complete game on August 12th for Windows, Linux, and Mac users. The game features standard graphics improved by professional voice acting with a lovely Argentine lilt. The story is interesting, and managed to get enough Steam horror players excited to fly through Greenlight approval. Whether the team reaches their flexible goal or not, You Deserve will be coming to Steam on August 12th.
That wraps it up for this week. We will be back this Sunday with another week of crowdfunding news and tasty new trailers.