Horror Crowdfunding Roundup – Week of 5/01/2017

Welcome back to the weekly Crowdfunding Roundup, where we bring you the three best horror gaming campaigns from Kickstarter and IndieGoGo. These games are served fresh each week, so you can rest assured that you're not going to see repeats of the same game over and over until its campaign ends. If a game is successful, we will cover it later in its own articles, so check back in our 'Latest News' section for games you really want to see. No need to keep you waiting any longer, let's jump into this week's treats.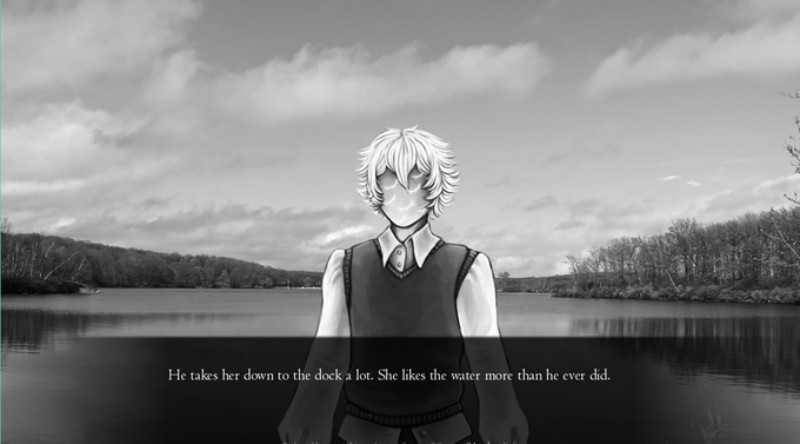 Goal: $251
Time Remaining: 42 days
Baptism is a kinetic novel telling the story of a religious family from the Midwest United States and a moment that changes their lives forever. We are given little other explanation, but know that it involves a madman, a child, and a lake. There is also an ominous warning that the story is not appropriate for everyone, as it contains graphic depictions of violence against children.
Baptism is set to release on Steam in 2017 for Mac, Windows, and Linux for $5 or less. The funds raised via Kickstarter are going towards music assets and Steam Greenlight entry fees. Once the fees are paid, Baptism will go into voting. We will follow up on it then, since the Kickstarter has already raised double its goal. This one is definitely going to complete production.

Goal: $19,000
Time Remaining: 20 days
The Executioner is an indie game out of Moscow that wants players to contemplate what is it is like to be the person chosen to handle torture and executions. The game openly ponders morality and consequence, giving players victims who are obviously innocent- though appealing on their behalf will lead to the executioner's own death.
The Executioner is a non-linear horror RPG planned for release in November 2017. Interested players can download a free demo on the campaign page and peruse ample assets the team has already created. With its robust page, the campaign has raised $2,783 in only ten days. If the team can keep engaging new backers, it should be a successful campaign. In the meantime, the team is working on submitting The Executioner to Steam Greenlight, so players hsould keep their eyes peeler if they want to see the game available on Steam.

Goal: $35,615
Time Remaining: 7 days
Hellpoint is a dark sci-fi RPG in which players must navigate a world destroyed by the merge of two alternate universes. Every living being went insane as their separate minds and bodies from each dimension merged together, and unspeakable enemies best left to mere imagination have stormed into this universe. As a result, the ruling class has engineered a new being immune to the effects of the cataclysm to 'finish what has been left undone'.
The free demo for Hellpoint is getting rave reviews from multiple publications, and videos of the game show heavy combat against grotesque enemies. Players can choose how they take on these enemies, since the game is focused on customization and allows for a variety of weapons and combat styles. Developer Cradle Games was not content to create another clone of the same sci-fi horror spaceship we've all played a dozen times in the last year, and that is a breath of fresh air in the crowdfunding community. Interested players need to take action now to see this game created, as there is only a week left in the campaign, and about $10,000 left to raise before time runs out.