Crowdfunding Roundup 8/4-8/10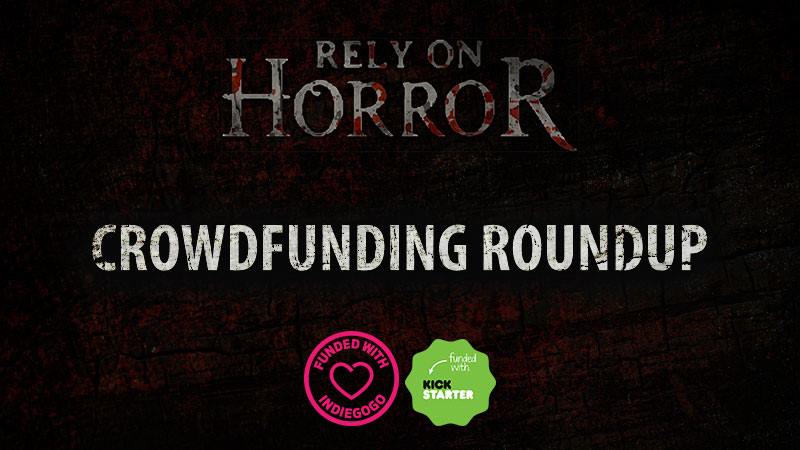 Another week, another Roundup! This is the weekly article where we bring you the latest and greatest news from the frontlines of videogame crowdfunding, with a focus on horror. If you have a campaign you'd like to see featured in the roundup, feel free to send us a shout on Twitter, Facebook, or email. As always, you can contact specific writers via our staff page. Without further ado, let's get into the week of 8/4-8/10.
Completed Campaigns
Ghostdream

Ghostdream raised $67 of its $2,000 goal. The game has great art and an interesting concept, but was unable to find enough backers. The developer is unsure whether he will be able to sell the game now, since he has not raised enough to cover the entry fee for Steam Greeenlight. He plans to complete the main storyline of the game and find a way to make it available.
Ongoing Campaigns
1214

1214 has another 48 days in its campaign, though it seems to be picking up backers very slowly. The survival horror game requires players to use both their computer and smartphone to battle a haunting. When the lights go out in the game, players have to think fast and turn on their phone flashlight to illuminate the room. Calls and texts from the spirit are sent via the app, and guide your actions in the game itself. This is an interesting way to build immersion in a game, and I am interested to see where Vyretrux takes it.
Qui Domi

Qui Domi is a retro RPG in which you play a little girl who must fight the monsters under her bed before they can destroy her world. Teaming up with the survivors of other destroyed worlds, Annabelle must repurpose toys as weapons and solve puzzles along the way. The game is funded, and will definitely be completed. Koi and Ela, the two-person team behind the game, are aiming to release in 2017.
New Campaigns
That Day We Left

That Day We Left is this week's entry in reality-based horror. While not marketed as a horror game, That Day We Left throws players into the role of a Syrian who must escape the crisis in their own country, only to face it again as unwanted refugees. The game doesn't take sides, preferring to let players draw their own conclusions as they play through the story of an average refugee. The art style helps players jump into the role, using low-poly graphics without faces or detail. You must imagine the faces and fine details of the world, which players' minds will fill in with those things familiar to them.
Though it is not billed as horror, That Day We Left dares players to feel a side of the Syrian civil war and resulting crisis that we cannot access from reports. We are cushioned from the worst of it,  able to turn away with the click of a button or remote. This game asks players to dredge through the crisis, scavenging for supplies, keeping character morale high, and making decisions that will affect everyone in the group. It asks players to open themselves to an active humanitarian horror that they will not be able to ignore afterwards. They give you the virtual, and you carry the reality.
North to Hollow Grove

North to Hollow Grove is a 16-bit RPG with a moody, gloomy atmosphere and a haunted forest. Play as a young woman  who must retrieve an ancient book from the forest to help rebuild her library. She must also face a town full of people heralding the advent of electricity as witchcraft, and sentencing people to death in their hysteria. Players can expect quests, platforming, and more than a little goth appeal. The team is asking for $10,000 over the next 47 days to make this happen.
Mark's Rooms

Mark's Rooms is a point-and-click horror adventure in which players must struggle with difficult puzzles to escape a room and recover clues to their past. Players take on the role of Mark, a boy who wakes in a strange room that seems eerily familiar to him. The game is available in its current form on itch.io, but the developers are asking for $5,000 to polish it up for true release.
Other News in Crowdfunding
Gibbous

The very successful Kickstarter for Gibbous was a combination of good development and great social media presence. The indie team behind the game spent hours interacting on Twitter and hosting livestreams of development work. They didn't stop when the campaign ended. You can still catch the team from StuckInAttic on Twitch regularly, streaming art and animation work to keep fans updated on the state of the game.
Beholder

Beholder did not meet its crowdfunding goal during its campaign, but the developer has pressed forward. Now, they are seeking beta testers for the game on Steam. Beholder is a thriller set in a totalitarian regime, in which you play a landlord who must make moral choices that affect everyone around him. Spy on your tenants  for the government, or join the grassroots resistance? It is up to you, and for a time, it is up for beta.
That wraps it up for this week's Crowdfunding Roundup. See you next week with fresh horror campaigns and updates.