Crowdfunding Roundup 8/20-8/27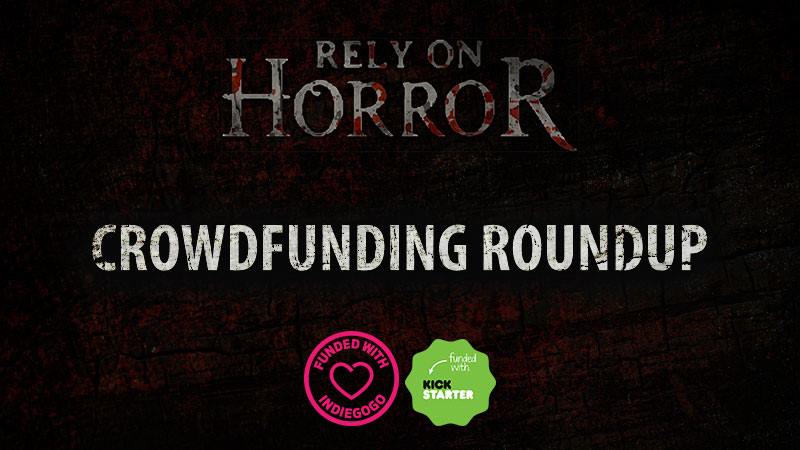 Welcome back to another Crowdfunding Roundup, the Rely on Horror feature where we bring you the latest and greatest horror videogame crowdfunding campaigns. It's been a couple of weeks since we have posted a Crowdfunding Roundup because nature has decided she's a huge fan of horror, too. Hopefully, we can stick to horror with a power button for the remainder of 2016 and bring this feature back to weekly. Cross your fingers and sandbag your yards, kids.
Completed Campaigns
That Day We Left

That Day We Left cancelled their campaign due to low traffic and support. We will follow developer Inner Void's updates and cover them again once the team decides how to proceed with development.
Sadly, we are closing the KS campaign.

Since it started, we were unable to get enough traffic and we're still determing why this happened. We're are really thankful to all the people that wanted to support us both spreading the word and pledging on Kickstarter, but sadly it wasn't enough.

What about That Day We Left? The game performed nicely on Steam Greenlight, but it didn't on Kickstarter. We will search for different sources of financing, but that won't be easy.

Thanks again to all our supporters, we will keep everyone updated about That Day We Left's future on this page!
Qui Domi
Qui Domi was successful! The free-to-play story about the little girl who must save other worlds to save her own will be completed. The two-person developer and musician team expect to complete the game by December 2018, with the understanding that they are first and foremost students at this time. The duo brought in almost double their campaign goal of $600, which is a nice bonus for a pair of students working on their first project.
Child Phobia: Nightcoming Fears

Child Phobia: Nightcoming Fears also did not find funding, though it was successful on Steam Greenlight. While some developers are stunned when they fly through Greenlight and fail on Kickstarter, I see it as an extremely common occurrence due to the number of campaigns I follow. Players are simply more likely to click "yes, I would play this" than to open their wallet to fund the creation of a game they do not have an existing relationship with. The challenge for developers is not just creating a good game, but fostering a relationship between potential backers and their game. Child Phobia didn't find its footing in time, so we may see this as a Steam Early Access title in the future.
Ongoing Campaigns
Fallen

Fallen is a creepy-cute retro platformer with punishing boss battles and levels filled with traps. If you miss collecting coins and power-ups in Super Mario Brothers, this might be the game for you. Fallen uses silhouette graphics on macabre backgrounds, set to adorably spooky music and sound effects. In Fallen, players take on the role of a father who is searching for his son, who has fallen into a cave. The game is being created by solo developer Bilawal Talpur, a Pakistani medical student who loves games so much he decided to make one. He has worked on the game for a year and a half, and has set a $700 flexible goal to help him pay the fee to publish on Steam. There are 19 days left in this campaign.
Never Look Back

Never Look Back is a pixel art sidescrolling horror-adventure that puts characters in the shoes of a writer stuck in a nightmare. He had this dream many nights before, but this time, he is not dreaming. The game features rich backgrounds and a pretty soundtrack pierced with perfectly creepy sound effects. Players can get a feel for the concept by downloading the free demo on the campaign page. Developer Don't Panic Arts is asking for $5,000, and still needs to raise about $4,200 of that over the next 18 days. We will take another look at this project next week and see how they're coming along.
1214
1214 has another 31 days in their campaign, but does not seem to be picking up backers quickly enough. They've raised $410 of their $55,000 goal in a month of campaigning, despite coverage by Kotaku and IGN. 1214 is a very interesting game concept that forces players to use both their computers and their smartphones in tandem to progress through the game. Messages and calls are sent to the app by the apparition haunting the game's apartment, and players have to use key features like the flashlight in the app to illuminate the screen when the lights go out.
1214 is asking for a decent stash of cash, but they back the cost up with a game that has to be developed for both mobile and PC. Both of those pieces of software must also interact with one another consistently during gameplay. If they pull it off, Vyretux could bring a level of immersion to horror gaming that we haven't seen before.
New Campaigns
Lovecraft Tales

Lovecraft Tales is a game we have talked about in this article before, as the developer was kind enough to give us advance notice that they were planning a campaign. Lovecraft Tales is a fresh take on the stories of H.P. Lovecraft, focusing on The Whisperer in the Darkness instead of diving headlong into Cthulhu.
Lovecraft Tales has been in development for three years, and has a fully functional free demo on the campaign page to show for it. Developer CVLT ais asking for $17,000 to complete work on the full game and add more features. They'd like to clean up the UI and explorable areas, add cutscenes, and add a few NPCs with dialogue. All of this takes time and funding, so they've launched a 60-day campaign that has already pulled in 5% of their goal.
3:00am Dead Time
3:00am Dead Time is a "high horror" game from Mexican indie developer Irreverent Software. The team have a demo available on the campaign page, and a handful of trailer and gameplay videos. Players taker on the role of a paranormal investigator, and can have up to three friends join the game to build a team. The developer promises that the game will not depend on jump scares, instead leaning on atmosphere and tension. They also point out that this is paranormal investigation, not ghost hunting, and you will use equipment, interviews, and your own experiences to uncover poltergeists, demons, ghosts, and even aliens along the way. They are asking for $7,500 over the next 30 days, with a flexible goal that allows them to keep funding even if the goal is not met.
Splinters

Splinters is a pixel art point and click adventure through an asylum that has a little more going on than the usual treatments. Players take on the role of a detective sent to solve a missing persons case. The missing are the a fellow police officer's family, and the investigation leads them to the local asylum, where a man appears to have been doing dreadful things. Malaysian indie developer Eldritch Game has set a $5,000 flexible goal for their 60-day campaign, which will allow them to finish the game and pay all of the team members.
Other News in Crowdfunding
Zap
In the Rely on Horror editor chats, we have a common theme in con season, especially with the addition of VR units: how to clean shared equipment. We know that surfaces multiple humans touch are covered with germs, from those found in fecal matter to strains of strep common to someone else's body, but unknown to ours. Shared surfaces are gross, and they get more gross when they're shared via our grubby human hands. Zap wants to fix this. Zap is a UV sterilizing box made to house gaming controllers and equipment. When used correctly, UV sterilization is acceptable in medical settings, so it is more than powerful enough for something as basic as keeping your controllers from having their own epic PvP battle between microorganisms. The campaign is asking for $10,000 and has seven days left.
That wraps it up for this edition of the Crowdfunding Roundup. As always, you can let us know about new and interesting campaigns via Facebook, Twitter, or email. You can also find contact information for specific writers on our staff page. See you next week, with another Crowdfunding Roundup and a new batch of great games.