Corpse Party coming to PC later this year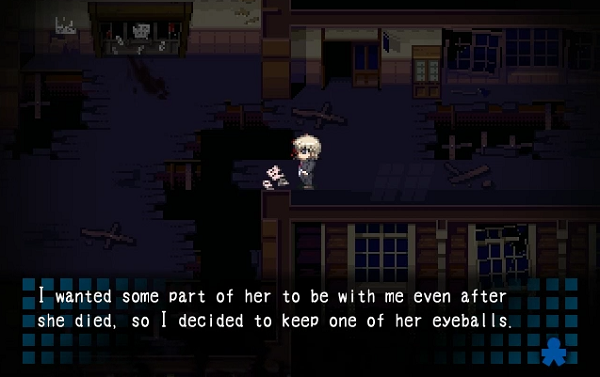 Corpse Party has been announced officially by XSEED to be releasing on PC platforms internationally later this year (TBA 2014).
XSEED announced their E3 line-up through a PR message, along with a few new game announcements. Among the announcements was the Windows PC version of Corpse Party, the remake to the original 1996 RPG Maker game that came to PSP in 2011. While an exact date and PC digital service were not announced, due to XSEED's previous PC handlings, it'd be safe to assume it'll be releasing on the Steam platform.
The PC version of Corpse Party differs slightly from the PSP version. The most noticeable change comes from the voice actors, as they're completely different between the PC and PSP versions of the game. The PC version had 'indie' voice actors to accommodate the low budget of the original remake project. The PSP version of the game redid the voice acting with professional name-talent actors. There are a few additional scenes in the PC version not present in the PSP version, some of the music is different, and one chapter that was included in Corpse Party: Book of Shadows is present in Corpse Party PC (The 'Tooth' Chapter), which is included as a whole new chapter with new dialogue, puzzles, and gameplay.
Like with the Ys series, which started releasing on the Steam service last year, this may be an effort to, 'test the waters,' for the series on PC, as the sequel, Corpse Party 2: Dead Patient, currently is releasing episodically in Japan on PC. The Ys series did better than expected on the Steam platform, which prompted XSEED to begin working on more Ys games for the platform. Corpse Party may very well be one the same.
We'll bring you more when the game is officially shown off at E3.