Corpse Party: Blood Drive Release Date Announced, New Screenshots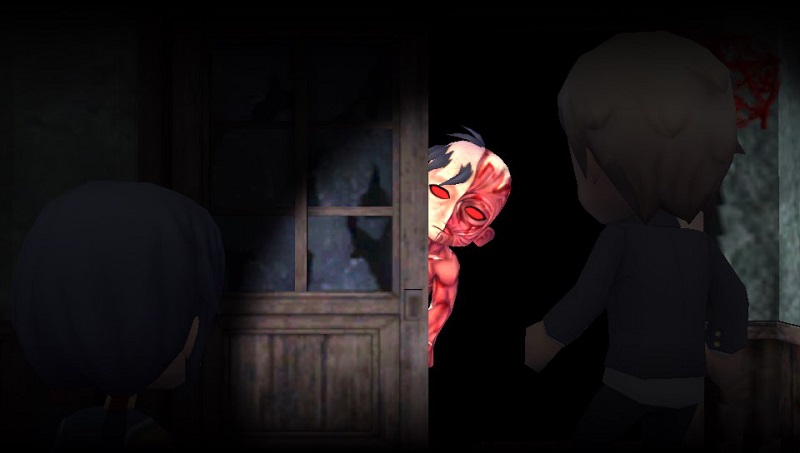 Finally! For those of us following the trials and dismemberments of X-Seed's Western releases of the frankly excellent visual novel/adventure-horror series, Corpse Party, todays news is excellent to hear. The latest entry in the Heavenly Host saga will release on October the 13th. Not Friday the 13th, but Tuesday (that's how they're marketing this).
Corpse Party: Blood Drive marks the first time the series will have a physical release in the West, with the limited "Everafter Edition" for $49.99. Those who purchase a physical copy of the game will receive a two-disc OST with songs from throughout the series and a 100-page artbook. For those of you hoping to leave a smaller carbon footprint, the digital release will be $10 less and exclude all of those goodies.
The original Corpse Party: Blood Covered gave me panic attacks when it released in 2010 for Playstation Portable. I've since been a huge fan of not only the series, but all of the additional media it has spawned, ranging from Manga, an anime mini series, toys and even a live-action feature film in Japan. The latest entry looks to be by far the most advanced. 3D visuals are a first for the Western entries, binaural audio and 11 main chapters with 8 extra chapters (as apposed to the original game's five story chapters and ten extra chapters). It's one excellent looking (and huge) package.
I'm so glad this series will be returning to wrap up the Heavenly Host Trilogy in the west, and I'm keeping my fingers crossed for the Western release of the officially numbered sequel, Corpse Party 2: Dead Patient in the West as well. Expect our review as soon as we get our hands on it!
54061
true
false
true
false
true
true
false
auto
false
ease-in-out
300
auto
false
0
true
false
%curr% of %total%