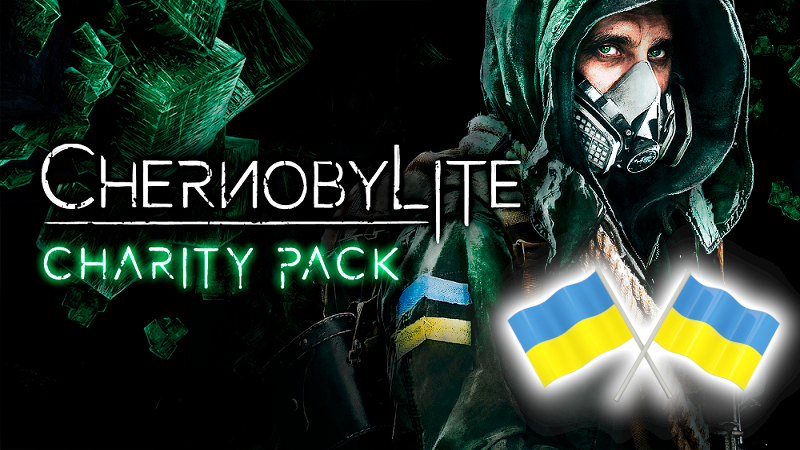 At the moment the world is watching in horror as the Russian invasion of Ukraine continues. With there still being no peaceful resolution on the horizon, things are looking grim for those who have been directly impacted by the conflict.
However, in an act of solidarity, many members of the gaming industry have been offering up as much help as they can, with Itch.io and Humble Bundle's latest deals raising millions for humanitarian efforts. Now it looks as though The Farm 51's Chernobylite is also giving people the chance to donate.
In a recent post on the Polish developer's Steam page, they announced the launch of some new DLC, with all proceeds going to The Pure Heart Foundation, a non-profit organization that is distributing medical aid for communities and victims affected by the war in Ukraine.
The new Chernobylite Charity Pack DLC contains the following, according to the developer:
4 wallpapers in different resolutions
2 posters in .tiff format for self-printing (Yes! You can print your own Chernobylite posters)
1 thank-you card with signatures from the Farm 51 team
It's priced at $3.99 / 3.99 EUR / £2.89 and will be available until March 14, 2023, on Steam, Epic Games Store, and GOG. For purchases made on Steam, the digital charity pack requires owning the full game of Chernobylite but not for other platforms.
Along with the add-on, The Farm 51 had this heartfelt message to give:
We believe that wars belong in the realm of video games, not in real life. Nobody should be scared for their life, family or home. The situation is dramatic, and we can only hope that peace will come soon. Join us, help Ukraine now, and help them tomorrow to build a better future.
Anyone who wishes to learn more about The Pure Heart Foundation can do so here (translated into English).
For those who have yet to play the game, you can check out our Chernobylite review here.