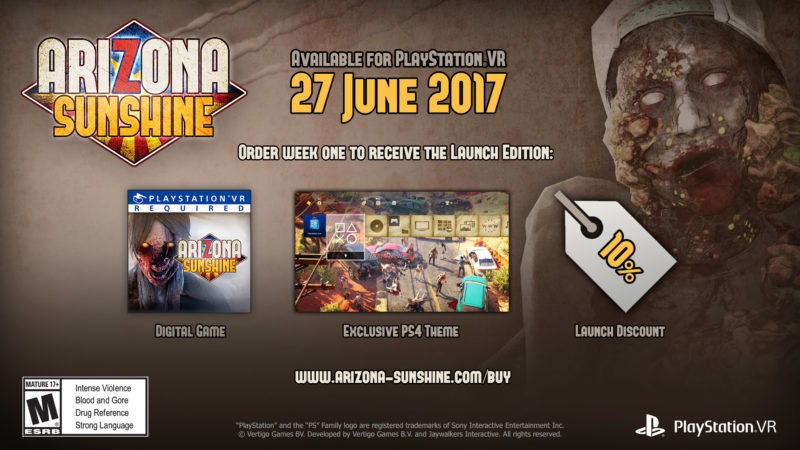 While Arizona Sunshine was an award winning hit for VR on PC last December, us PlayStation VR players have been eagerly awaiting its release.
The wait is finally over, as the game launches tomorrow on PSN, with enhanced visuals for PS4 Pro and a special mode designed for the PS4's Aim controller. There's also a special "Launch Edition" that comes with a free PS4 Theme and is available at a 10% discount (although for European players, the discount is only available through PlayStation Plus). There's also a launch trailer, which shows off the zombie slaying with all three of its play styles (DualShock 4, PS Move Controllers, and the new PS Aim controller), complete with very Spaghetti Western sounding music.
We'll have our review up as soon as we're finished with it!