Catherine: Full Body Releasing September 3rd, Check Out New Trailer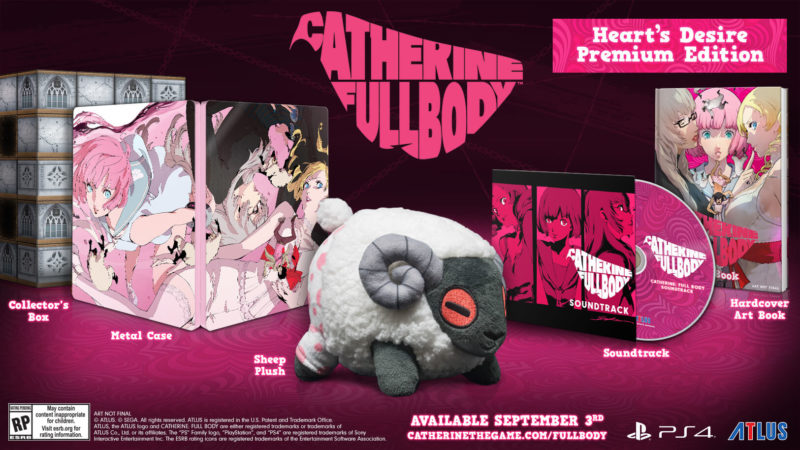 This game has no time to be dead! Catherine: Full Body, a remixed release of the 2011 horror puzzle game that includes new content and even a new Catherine (Qatherine, or Rin for short) finally got a western release date. It released today in Japan, but us western players have to wait all the way until September 3rd. Presumably, it's because the localization and English VO will have to have a bunch more work put into it, as Catherine was fully voiced (even random NPCs you can chat with). This isn't just a port, the new content could be adding a bunch of stuff that needs to be worked on. Sucks, but it happens a lot when a game isn't worked on in Japanese and English at the same time (like Resident Evil, for instance).
Anyway, there's a new trailer showing off some of the new anime cutscenes (showing a younger Vincent in school, meeting Katherine — and what looks like maybe Rin as well). There's also something called dual audio, new endings, puzzles, and also a look at the Heart's Desire premium edition (which comes with a steelbook, ost, artbook, and a little sheep plushie). I actually love the original Catherine, with its interesting take on sexual horror and exploration of the fears that surround (generally) younger guys and their journey into responsible adults romantically. That said, I'm hoping this edition fixes the blatant transphobia of the original, the only major blight on the game.