Capcom Essentials launching on October 8, includes Resident Evil 6 and Dead Rising 2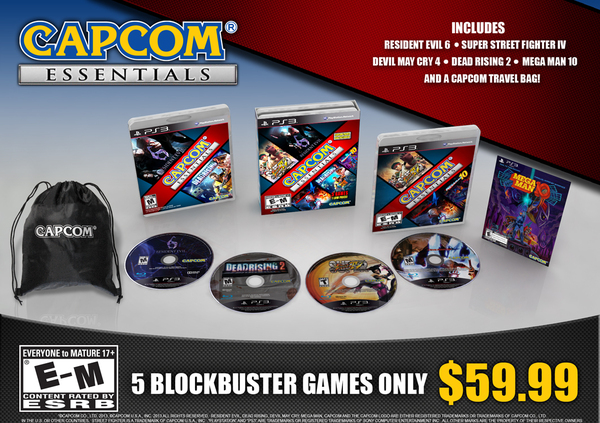 No, this isn't an HD Mega Man Collection. But this does include Mega Man!
Capcom will be releasing the aptly titled Capcom Essentials on October 8 for the PlayStation 3 and Xbox 360. The compilation, priced at $59.99,  houses Resident Evil 6, Devil May Cry 4, Dead Rising 2, Super Street Fighter IV and Mega Man 10 (!!!!!!). Your purchase will also get you a free Capcom-branded travel bag.
Say what you will about some of the games included, I think this is quite a good deal. If only Capcom offered an actual retail disc copy of Mega Man 10…
Hey, at least this post gave me an excuse to show my love for Mega Man. Now I'll sit here patiently and continue waiting for Mega Man 11. Or anything Mega Man for that matter.
[Source]