(UPDATE) Capcom Appears to be Teasing an Alien vs Predator Re-Release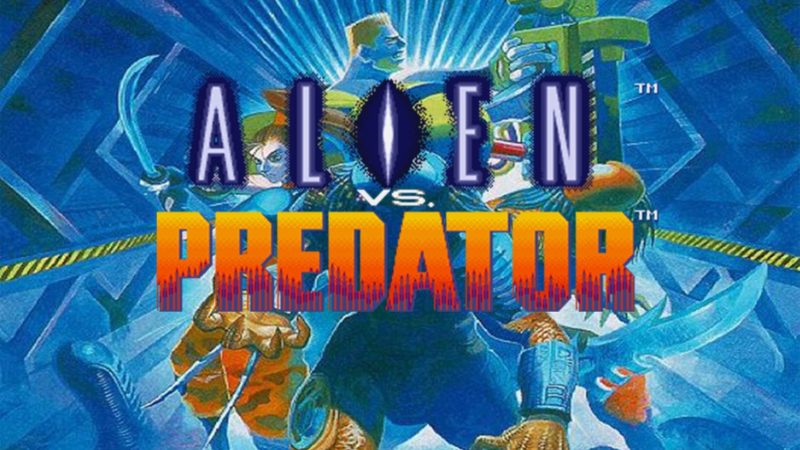 UPDATE: Yep, it's included in a plug-and-play fight stick called the Capcom Home Arcade. It's going to be over $200, and comes with 15 more games pre-loaded into it. Ehhhhh
Capcom has been on such a god damn roll lately. From REmake 2 and Devil May Cry 5 to the recently released Ace Attorney HD Trilogy and constant updates for Monster Hunter World, the fan nickname CapGod has lingered on the lips of more than a few fans. They even gave a little attention to their (more or less dead) classic genre of arcade beat-em-ups — the Capcom Beat-Em-Up Bundle (with the funniest trailer in the world) was just a joy to have, even if it felt like it was lacking in some true classics. Well, Capcom may be planning a follow-up to that based on a teaser they just released — with one exceptional inclusion: Alien vs Predator.
Younger fans probably don't have an idea of just how ubiquitous Capcom was in the 90s. Their titles were everywhere, within every genre, and often within every imaginable property outside of just their own original IPs like Street Fighter and Mega Man. Those NES/SNES Disney movie games like Aladin and Duck Tales? Capcom. Marvel arcade fighters like X-Men: Children of the Atom? Capcom. The Zelda Oracle games on GameBoy Color? Capcom. One such classic Capcom licensed game is 1994's Alien vs Predator, which is often considered one of the best arcade beat-em-ups of all time. The prospects of it returning have been slim to none for basically ever, but now that Disney owns the property (and still has a good working relationship with Capcom even if they meddled with Marvel vs Capcom Infinite) it looks like it may be getting a second wind, finally, on modern platforms.
This is hella exciting, and I really can't wait to see what this announcement is. Darkstalkers (where Marvel vs Capcom's Morrigan is from — yeah she used to have her own series a million years ago) and some version of Street Fighter 2 look to be a part of whatever this release is. I can only hope and pray that maybe, just maybe Marvel vs Capcom 2 might also be included (it's far and away one of the best 2D fighters ever made if you've never played it — and Jill Valentine is one of it's best fighters!). We'll have to wait and see, the full reveal is tomorrow at 3pm GDT/4pm CDT for more information — although Nintendo Life has a purported scuttlebutt on it being a plug and play fightstick with games preloaded.
[Source]