Capcom and Valve collaborating on Left 4 Dead X Resident Evil crossover project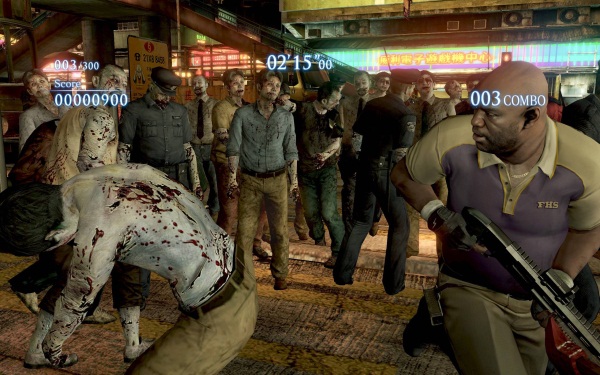 Capcom has been pulling out all the stops trying to convince people to buy the PC version of Resident Evil 6, giving the PC version various graphical updates and pre-order bonuses. Now they've really gone and done it though, announcing a new collaborative project with Valve to bring two beloved gaming universes together in a new Resident Evil 6 and Left 4 Dead 2 crossover.
In the PC exclusive mode The Mercenaries No Mercy, you'll be able to play as Coach, Nick, Ellis and Rochelle – the entire Left 4 Dead 2 cast! Additionally the Witch and Mini Tank  special infected from Left 4 Dead 2 will be making appearances in the new mode amongst the hordes of enemies already in Resident Evil 6. All of this content will be free to people that buy the PC version of Resident Evil 6 and will be available for download on April 5. (Note: that this content will not be coming to the console versions of the game)
Capcom also announced that the Lepotitsa, Napad and Ogroman enemies from Resident Evil 6 will be making appearances in Left 2 Dead 2, and will be available thought the Steam Workshop later down the line.
This is a pretty exciting project Capcom and Valve are embarking on, what other Capcom X Valve crossovers would you like to see? Also check the below gallery to see the Left 4 Dead 2 characters tearing it up in Mercenaries.
[nggallery id=85]