Blasphemous hits Kickstarter with an easy to reach goal
Developer The Game Kitchen is creating a stylish (and quite bloody) 2D action-platformer called Blasphemous. Only launching two days ago, the Kickstarter campaign is already two thirds of the way through its modest starting goal of $50,000. This project follows the success of The Game Kitchen's previous title, The Last Door. Although both use a pixel-based artstyle, this new game features much larger sprites with (as you'll see) very detailed animations. Based around a nightmarish world with both religious and demonic imagery abound, you play as "The Penitent One", a warrior wielding both a large sword and an equally large headpiece.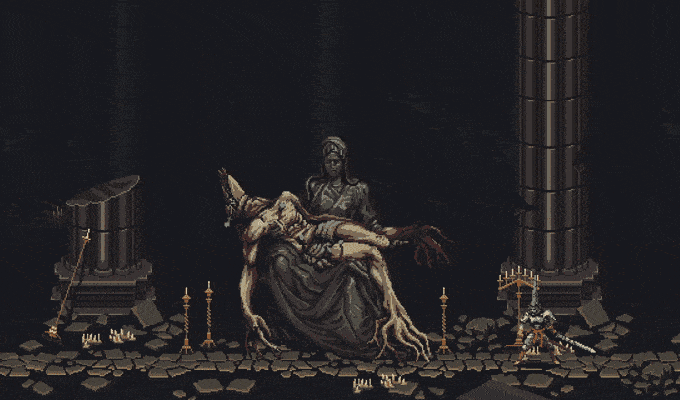 Blasphemous started last November with a team of seven indie devs. Having just started production, the group plans to have the game out in Quarter 1 of 2019 with guaranteed releases on computer platforms, and high hopes for the three consoles. Additional stretch goals have not been revealed at this time except for one that will allow weekly in-game challenges if the crowdfunding hits $100,000.
You can back Blasphemous on its Kickstarter page here, with the base game starting at $20. A trailer is viewable below.