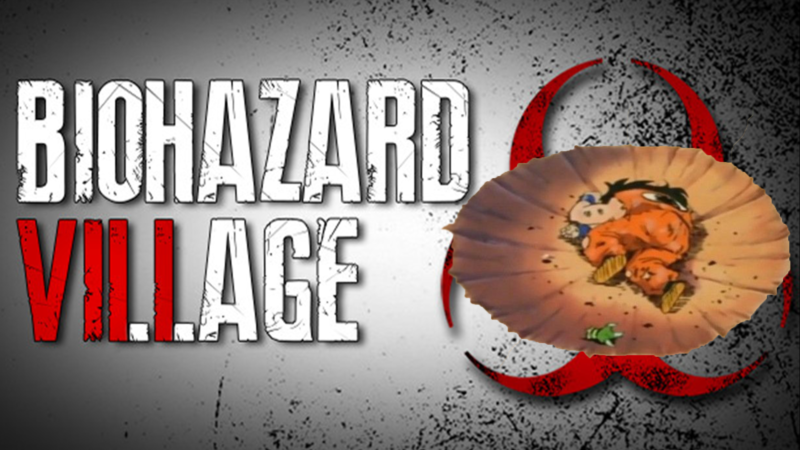 UPDATE: Lmao it's gone didn't even last a whole day haha. Biohazard Village is no more. THANOS SNAP and other outdated memes.
UPDATE 2: I played it, it sucked ass. Phazing through objects, can't reload, settings menu is fake (as in it's literally just for show), and I fell off the map. Not through, off. Followed a very clear path and it just stopped at the skybox and dropped me into the digital void. Good riddance.
Didn't you hear? Biohazard: Village just dropped on Steam! The full game, playable, right now! Even better, the price can't be beaten, $1.99 and currently on sale for $1.19, it's an absolute steal for this hotly anticipated game! You can even tell it's the one you're looking for by the hidden 8 in the title, Biohazard VILLage! There is a catch though, and it's a pretty big one:
It's just some little indie horror game titled in hopes that you're blitheringly stupid. From the steam store description:
BIOHAZARD VILLAGE – This is a third-person shooter in which you will play as a girl fighting against a zombie in a town where a man-made disaster has occurred. People turned into zombies

There is only you, your weapon and a huge number of zombies in the post-apocalyptic village
You must win to survive.

Game features:
Third person

Cinematic picture

Post-apocalyptic atmosphere
Sounds pretty incredible if you ask me, and I recommend that you snap this up quick before Capcom obliterates it with a C&D the size of a small moon. Or actually don't, considering that it only has joke reviews thus far that mock it incessantly. We'll be letting you know our thoughts as soon as we can, of course! Can't let a review of Biohazard Village slip us by like this!
Hoo boy quarantine is boring. But you know what, it's worth it. I'll play it so you don't have to. Fuck it, you know?
How are you guys doing lmao.