Back in 1995 Gets Official Launch Date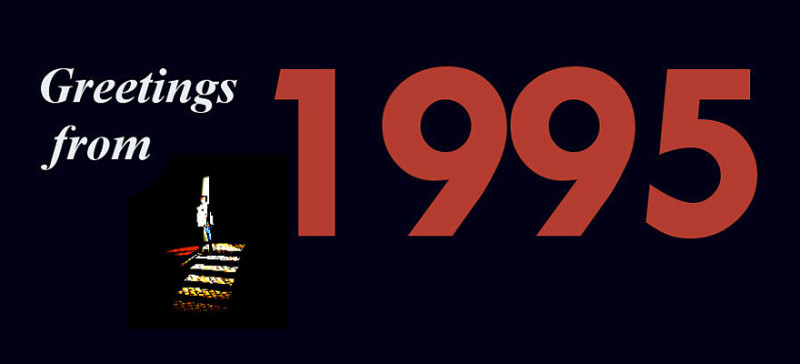 Low-resolution, low-lighting, fixed camera throwback game Back in 1995 has appeared on Steam, with a launch date of April 28. There isn't a price, but there plenty of details about what we can expect when it unlocks for Steam users. "Throwback" is the appropriate term to use here. Players will find themselves dropped into an abandoned town, searching the area for clues about what has happened to them, and where they may find their daughter. The main character quickly finds himself armed with a wrench, handled with clunky controls and no help aiming due to the fixed camera angles, fighting what looks like a very large, angry bug. The town is populated mostly with these monsters, allowing only occasional interaction with NPCs. You'll be on your own, searching for clues in a solitary world, attempting to make your character go through that door he seems to be standing in front of, but apparently is not.
For gamers old enough to remember playing horror games on the PS1 and PS2, this game looks incredibly nostalgic. For the younger set, it is poised to bring a strong appreciation for the current generation of consoles, and for what earlier gaming fans thrived on. Back in 1995 looks like a fun field trip for all generations to the games of consoles past- infinitely more fun because you can go back to current consoles when you're done. While we can't get our hands on the game for another thirteen days, developer Takaaki Ichijo took it to Unite 2016 Tokyo, and gameplay video has been posted to the web. That will have to be enough to tide everyone over until the price is announced and orders begin on Steam.
via Destructoid