Ashen Rift Meets KickStarter Goal, Has Dog Ball Physics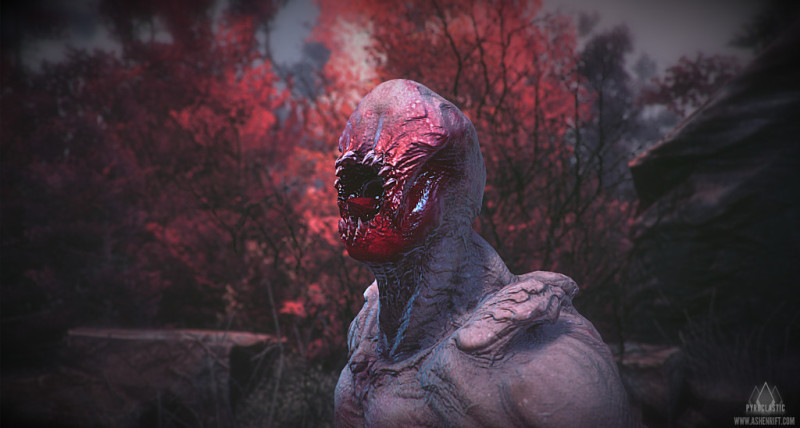 Ashen Rift, an indie horror/survival game about a man and his dog trying to save the world, has met and surpassed its KickStarter goal. With $12,000 pledged of an original $7,000 goal, the game is a go!
The game's developer, Barry Collins, has done an AMA on Reddit. He answered a few questions and showed off a collection of new images from the game, along with a few GIFs that detail some of the cool stuff we can expect from the final game. For a one-man project, it's impressive as hell. Barry has been working in the games industry since the 90s, and has a lot of experience (from Mortal Kombat to BioShock Infinite), so it's little wonder how this project is coming together to look so professional. Even in pre-Alpha it looks more polished than most of what's on the indie market these days.
The animations are beautiful, and the world is richly detailed with dynamic lighting and physics. The creatures look like a combination of Silent Hill and American McGee's Alice, and I love it. I'm also digging the terrain destruction, something that isn't seen too often in games (beyond being a novelty at least). With so, so many open world survival games on the market these days, it's nice to see one that at the very least looks like its had a ton of effort put into it.
Of course, you're probably wondering about the title of this article. The Reddit AMA goes into the game's impressive physics, from realistic cloth and clothing physics to… well, some very realistic physics. Does it count as Not Safe For Work if it's just a dog's anatomy? I'm not sure. Dog tackle is out in the open all of the time anyway. Let's just be safe and say that this particular GIF is Not Safe For Work, alright?
You can check out the rest of the images, and all of the answers and questions in the source, and if you want to contribute to the KickStarter campaign and try to help him reach some of the stretch goals (which include better gore effects and headshots), you can go here. This game looks awesome, so we can't wait to get a chance to try it for ourselves.
[Source]